Pilots of the aerobatic flying group "Russian Knights" on Su-30SM aircraft intercepted their airborne target during flight tactical exercises, reports
press office
Ministry of Defense of the Russian Federation.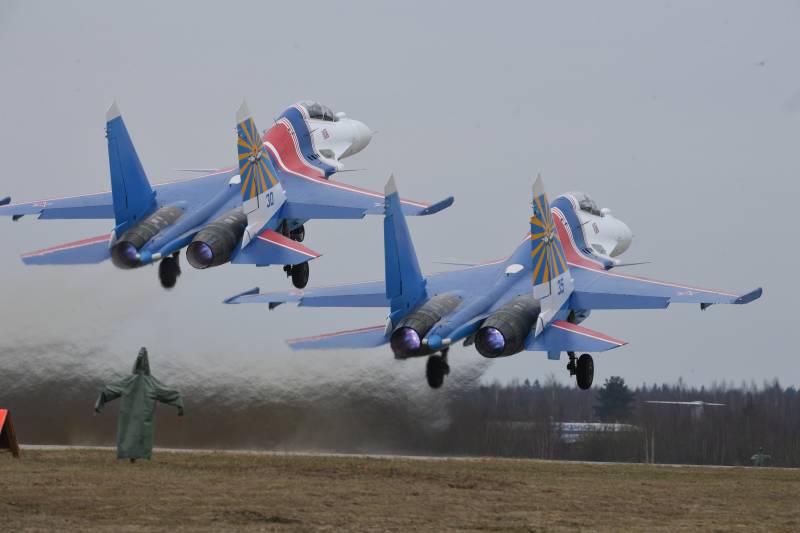 The role of the conditional enemy was performed by the crew of the MiG-31BM fighter-interceptor, which flew from the airfield in the Nizhny Novgorod region and approached the area of ​​responsibility of the duty air defense forces at high speed and height above 10 thousand meters without responding to requests from dispatch services,
says release.
A pair of crews of the aerobatic team from the duty team performed the take-off at the command "Air" from Kubinka near Moscow and "worked through the interception of the target and its conditional destruction."
It is reported that earlier the "flight crews of the Russian Knights and Strizhi aerobatic teams worked out flight missions to operational airfields and an interception on combat duty for air defense."
The press service added that the event takes place as part of the control check for the 2017 school year. It involves more than 10 crews of the Russian Knights and Swifts flight crews on the Su-30CM and MiG-29 aircraft.