United States have
weapons
able to hit enemy missiles in 97% of cases. This was stated by US President Donald Trump in an interview with Fox News, fragments of which were published on Wednesday.
You should only take a closer look at what we buy for the Armed Forces. We buy fighters and military equipment, we built the best military equipment in the world. We have missiles that can knock missiles in the air in 97% of cases. If two missiles are fired, then we will shoot down
- said the US president, answering questions about the nuclear-missile program of the DPRK.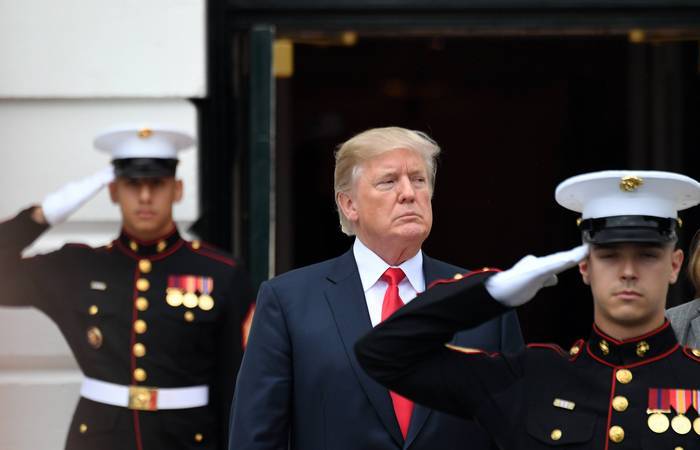 He did not directly answer the question of whether the head of state is ready to use this arsenal in the event of hostile actions by Pyongyang.
We are very strong. I strengthen the Armed Forces [US], like no one before, we are close to $ 800 billion
- Trump said, referring to funds allocated to the US Department of Defense for the 2018 fiscal year.
In September, the Senate passed a bill on the directions of the country's ministry of defense, allocating about $ 2018 billion to the 700 fiscal year. The Pentagon released $ 640 billion to purchase weapons, pay wages to the military and maintain combat readiness of troops. Another $ 60 billion are intended to continue operations abroad, including in Syria, Iraq, Afghanistan and other countries.
The Congress took into account the worsening of the situation on the Korean Peninsula, as well as the incessant missile launches of the DPRK. The Senate supported the allocation of $ 8,5 billion to strengthen the country's missile defense, which is $ 630 million more than the amount requested for the same purpose by the Donald Trump administration. According to the text of the bill, the Secretary of Defense will be obliged to "increase the number of ground-based interceptor missiles in the United States to 28." Of these, 14 will be placed at Fort Greely base in Alaska, reports
TASS
.