Social activists and Ukrainian nationalists are preparing a giant march to the Crimea. About this on Thursday, October 12, the Observer portal was reported by the organizer and coordinator of the blockade of the Crimea, Lenur Islyamov.
We have a big plan: to get together, the whole of Ukraine, all those who believe that Crimea is Ukraine. And march to Simferopol. They [the inhabitants of the peninsula] would not do anything with us.
- declared Islyamov.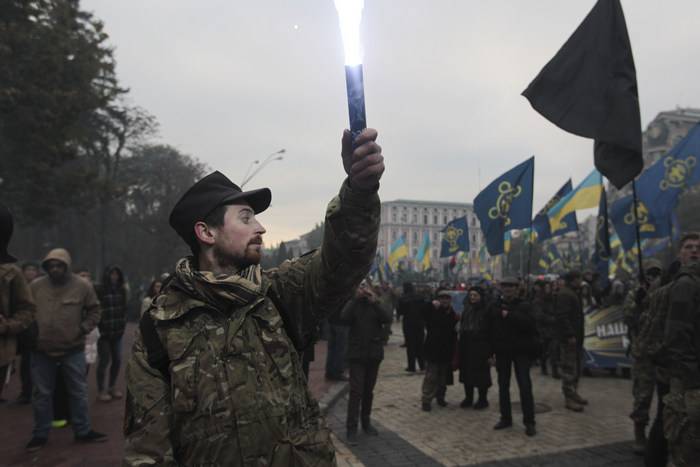 He noted that at present, the internal political situation in Ukraine does not contribute to such an action, since "the civil fabric of society is occupied by internal Ukrainian problems." At the same time, Islyamov assured that the procession is in the process of preparation.
Islyamov was also skeptical about the plans of the Federal Security Service (FSB) of Russia to build a barrage of 50 kilometers in length on the border between the Crimea and Ukraine to ensure the security of the Russian peninsula.
I do not believe in the implementation of these plans for a variety of reasons, including political and economic, it is impossible
According to him, for the authorities of Crimea "the flow of people is important," including the Ukrainians themselves, who continue to travel to the Crimea to rest.
It is politically important for them to show that Ukrainians react in this way to the annexation of the Crimea, that they go there to rest
- he considers.
27 September in the border management of the Federal Security Service of Russia in the Republic of Crimea said that at the border between the peninsula and Ukraine will be built barrage length 50 kilometers, designed to ensure the safety of the Russian region.
At present, work on the engineering equipment of the Russian-Ukrainian border is being carried out in a planned manner, and the construction of the 50-kilometer engineering fences in the north of Crimea — its next stage — was noted in the department.
In August, 2016 th Islyamov was charged with creating an armed battalion near the borders of the region, reports "Lenta.ru"