Part of the hull work on the vessel "Voevod" project 23700 United Shipbuilding Corporation (USC) may instruct the St. Petersburg enterprises - the Northern Shipyard and the Baltic Shipyard, reports
Kommersant
.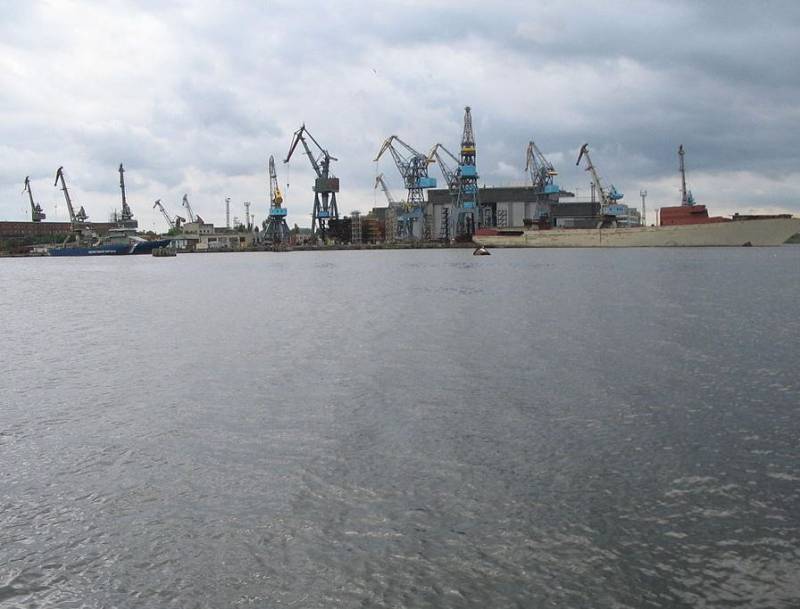 According to representatives of the corporation, the reason is "high loading of the hull production of Kaliningrad's Yantar, which is being built by order of the Ministry of Industry and Trade".
"After the hull has been built, they will be transferred to Kaliningrad on floating pontoons," a source told the newspaper. He noted that a specific decision on this issue has not yet been made: "the option of building part of the hull at St. Petersburg shipyards is considered among others."
The USC confirmed the information: "Currently, USC is implementing the project" Distributed Shipyard ", in which almost all shipyards in the western region are involved. As far as the vessel of the 23700 project is concerned, the involvement of PJSC SZ Severnaya Verf and LLC Baltiysky Zavod - Sudostroenie is connected solely with the utilization of the production capacity of the Yantar factory. "
The construction order is placed by the Ministry of Industry and Trade, however, neither the contract price nor the company operating the vessel are known. The interlocutors of the publication hint at his "special purpose".
The auxiliary vessel "Voevod" was laid in Kaliningrad in the spring of 2017. Even then, sources expressed doubt that the ship would be rescue. Assumptions ranged from a "special dual-purpose vessel" to a "high-ranking yacht".
The newspaper's interlocutors note that cooperation in assembling ships and vessels is used throughout the world. Thus, in the UK, three shipyards participated in the construction of an aircraft carrier. There are also such examples in Russia: A few years ago, the Baltic Plant assembled half of the Mistral's corps before sending it to France.