UAZ-3151 jeeps with twelve-barrel 106,7-mm jet systems installed on them are actively used in Iraq in battles against terrorists, reports
Messenger of Mordovia
.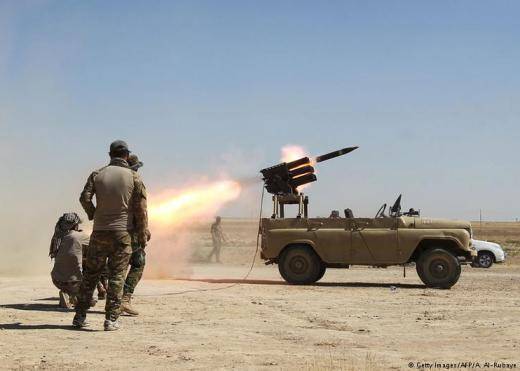 "Ulyanovsk cars are still very popular in Iraq. They are mounted large-caliber machine guns, recoilless guns. Without any problems, UAZs can withstand the installation of the RSZO Chinese Type-63 development, "writes publication author Lev Romanov.
He notes that this installation "is capable of launching missiles weighing almost 19 kg at a distance of 8,5 km; a warhead weighing more than 8 kg can be high-explosive fragmentation, with ready-hit elements (1600 metal balls with a radius of damage 18 m), as well as incendiary. " In addition, there are missiles that can carry out the jamming.
This system is in demand and produced by a number of foreign manufacturers.
Military experts believe that it would be a good idea to have an analogue of such a MLRS also in service with Russian units using Patriot vehicles. Machines with such systems would not only be a good addition to the BM-21 Grad, but in certain cases could replace them, concludes the publication.