The British newspaper The Times writes that a citizen of the United Kingdom, who fought in the ranks of the ISIS terrorist organization (* banned in Russia), was allegedly killed on the territory of Syria. We are talking about Sally Jones, who in the ranks of the terrorist group was called the "White Widow." It is under this nickname that it is known in Britain itself.
It is stated that Sally Jones allegedly died in the province of Racca during one of the storming of the city by the forces of the so-called American coalition. It was announced that her son had died together with the White Widow. He was 12 years old.
This is followed by a remarkable statement by journalists
The Times
:
The fate of Sally Jones all recent years followed the staff of the British intelligence MI6.
This statement raises questions about whether the British acted as part of ISIS (*) according to "personal convictions" or was still a British agent introduced into the terrorist structure, whose term of service had recently expired ...
The Times reports that information about the liquidation of the White Widow came from "American colleagues."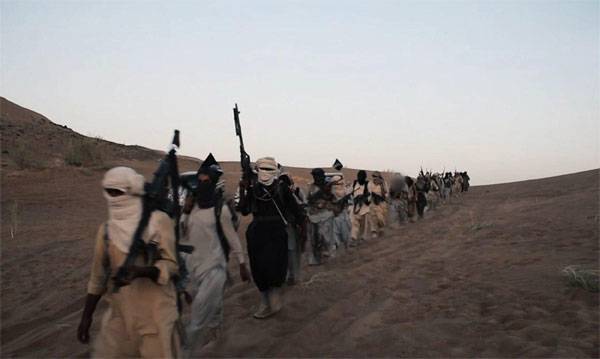 From the biography of 45-year-old Jones:
She was a rap musician, had two children. Then she married Muslim Juneida Hussein from the city of Birmingham (Britain), who was about 20 years old. She accepted Islam in Syria, where she moved with her husband. It is known about J. Hussein that he was an ISIL recruiter (*) in Europe and was involved in the preparation of a number of terrorist acts. It was previously announced its liquidation.