Lithuanian President Dalia Grybauskaite met with European Commissioner Margret Vestager, who arrived in Lithuania to discuss the issue of a fine imposed on the Lithuanian state for the dismantled railway line. Recall that we are talking about the railway line to Latvia. The President of Lithuania tried to use the opportunity to talk with the European Commissioner in order to re-emerge the topic of Russia and its "economic and energy aggression".
According to Grybauskaite, the Russian Gazprom continues to threaten Europe by being able to transfer all trade in energy resources into a monopoly regime. The Lithuanian President noted that the danger is "growing" due to the fact that Gazprom is implementing an additional gas pipeline project to Europe. We are talking about the Nord Stream-2 gas pipeline.
Grybauskaite:
I hope that the European Commission will continue to be principled with regard to the evaluations of the actions of large companies, such as the Russian Gazprom. She (Gazprom) took advantage of her dominant position in 2004-2012. We and other European countries had to pay such a price for gas that exceeded the market (...) The Nord Stream-2 gas pipeline under construction today contradicts the EU's energy goals of diversifying gas supplies to Europe.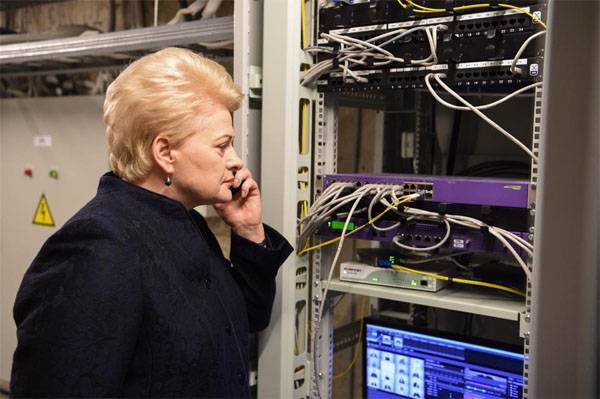 Then Grybauskaite uttered a phrase that explains the whole conversation with Mrs. Margette Vestager:
I urge the European Commission to come to the attention of the EU countries affected by the monopoly of the Russian Gazprom compensation was paid for the damage caused.
In general, Grybauskaite is demanding compensation from Brussels for "Gazprom's gas aggression." Brussels does not respond. According to Vestager, the EC does not have the right to block the construction of the Nord Stream-2.