During the specialized exhibition "
Weapon
and security-2017 ", taking place in the Ukrainian capital, was presented the so-called anti-sniper complex. It is reported that it was created by Ukrainian developers. During the presentation, it was stated that the complex, called the "Sych", conducts a constant video monitoring of the area and allows you to set the location of the sniper "enemy".
Sych is a reconnaissance and detection complex for optical devices, as stated, capable of monitoring both day and night by using infrared cameras. It can be used to identify masked optical devices used for aiming.
The production manager of this complex is Maxim Volkov, who told the media that the complex is capable of detecting optical sights, cameras and other lenses for aiming.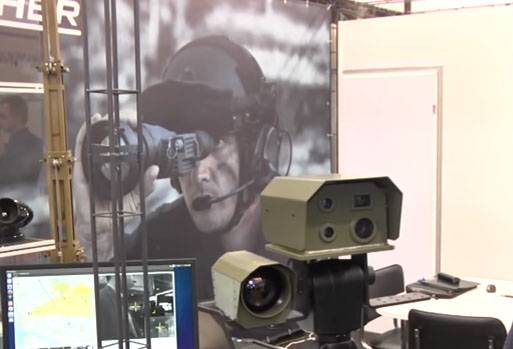 From the report:
"Brains" inside consider the coordinates of this goal. Further, these coordinates can lead the sniper to defeat this object.
About that, when the "Sych" will begin to enter the Ukrainian troops and whether it will start at all, not reported. It is not reported about the interest of the command of the Armed Forces of Ukraine in the acquisition of these complexes.