Iraqi media reported a new terrorist attack in the country. According to the latest data, an explosion thundered in a cafe in the village of Heath, located in the province of Anbar. As a result of the attack, at least 11 people died, 15 were injured and injuries of varying severity.
It is noted that the explosion was carried out by a suicide bomber who broke into a cafe in which at that time there were about three dozen people. Among the injured and dead there are no soldiers, no representatives of the dead. All the victims of the terrorist attack and the injured people are civilians.
For reference: in the province of Anbar, the Iraqi army and allies continue to fight against terrorist organizations. At the same time, the town itself Hit is removed from the front line by more than 150 km.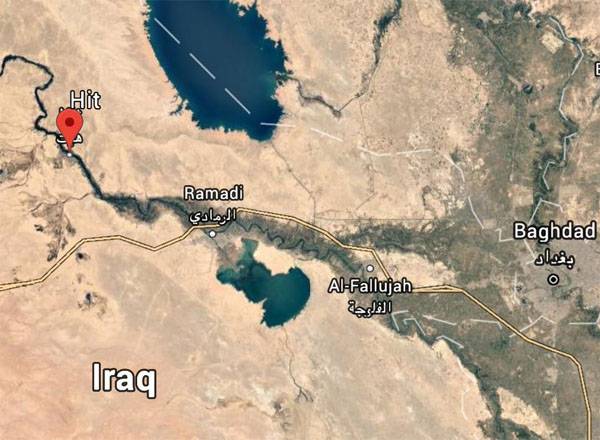 Recall that earlier the Prime Minister of Iraq stated that the terrorists of the so-called "Islamic state" in Iraqi territory will soon be over. Against this background, the statistics of terror in the country are striking: since the beginning of the year, at least a thousand people, most of whom are civilians, have died as a result of terrorist attacks in Iraq.
On the eve of the triple terrorist attack was committed in the Syrian capital - Damascus.