Press office
Latvian Ministry of Defense
announces plans to spend over half a billion euros on 2018 on national defense. Instead of 449 million euros planned in the form of military spending this year, the official Riga will spend on the maintenance of the army about 576 million euros.
This is attributed primarily to the need to maintain a growing number of NATO allies on Latvian territory. In turn, this argument of increasing the volume of the military budget of Latvia suggests that the NATO budget does not cover all the costs of the Baltic republic for the maintenance of the NATO battalion.
The bill, which envisages expenditures from the Latvian treasury to the military sphere for the period from 2018 to 2020, states that the amount of expenditure is brought to the NATO standard 2% of the country's GDP.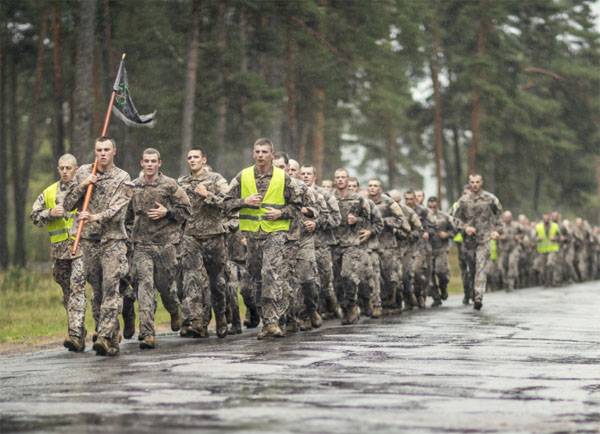 The amount of 576 million euros is also planned to increase the number of training sessions for military personnel, to buy equipment and equipment from the "allies" in the North Atlantic military unit. In addition, part of the funds will create new military infrastructure.
It is reported about the development plans of the so-called Zemeszardze ("Earth Watch"). So in Latvia they call the militarized structure, which calls itself volunteer. De jure, she is a member of the Latvian National Army.