Krasnodar higher military
aviation
School of Pilots named after Hero of the Soviet Union A.K. Serov will receive a new batch of combat training aircraft Yak-130. Specialists of the engineering and aviation service of the educational institution have already begun accepting aircraft, the press service of the Ministry of Defense of the Russian Federation reports.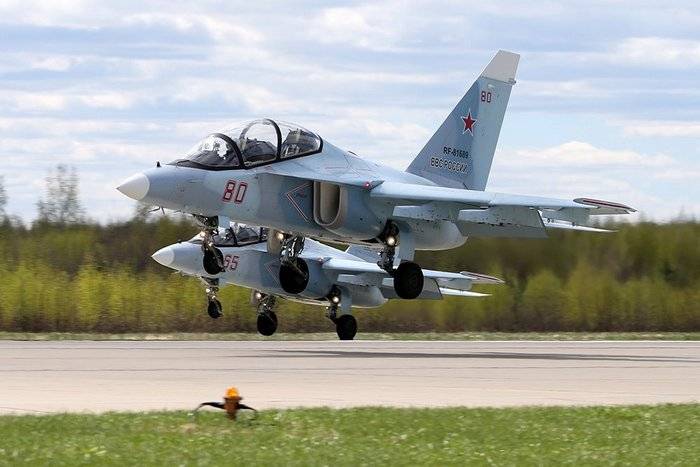 During the week, they will check the performance of all systems and mechanisms of aviation equipment in various modes on the ground, and the flight crew will make a control flight of the aircraft and test control systems in the air. After that, four new Yak-130 will be relocated to the Armavir Training Aviation Base of the Krasnodar School.
As noted in the military department of the country, the delivery of new aviation technology to the aerospace forces is carried out according to the State Defense Order-2017.
The Yak-130 is a new-generation two-seat jet-combat training aircraft. It is intended for training and combat training of flight personnel, as well as combat use in simple and complex meteorological conditions for air and ground targets. According to its characteristics, the aircraft is close to the performance of modern fighters at subsonic flight speeds, which allows to solve the problem of training pilots for fourth and fifth generation aircraft, reports
WG-Force