In the military command of the special operations forces of the United States discussed the development plan for this segment of the American army. The discussion, as stated, stems from the fact that the number of challenges and threats to the United States is growing "around the world," and to the fact that American MTRs need to be adjusted further. Lieutenant General Kenneth Tovo, commander of the USASOC (Special Operations Command), notes that the role of special operations forces is growing, but there is no clear understanding of the place of MTR in large-scale operations of the American army.
General Tovo singles out several main areas for further development of the USASOC. In particular, the expansion of the use of foreign forces that would act in the interests of both these forces and those of the United States is being considered.
From the statement that leads the American portal
DefenseNews
:
The development of foreign forces to conduct their own operations and the creation of professional combat forces among the US allies.
It should be noted here that the General Staff of the Armed Forces of the Russian Federation actually accuses the United States of creating affiliated forces from among, including terrorist groups, in order to solve their own problems with their help too. In particular, the General Staff of the Russian Armed Forces says that in Syria, American special forces actually openly contact with ISIS militants (* banned in the Russian Federation).
Apparently, current contacts are not enough for the USASOC, and therefore they will expand.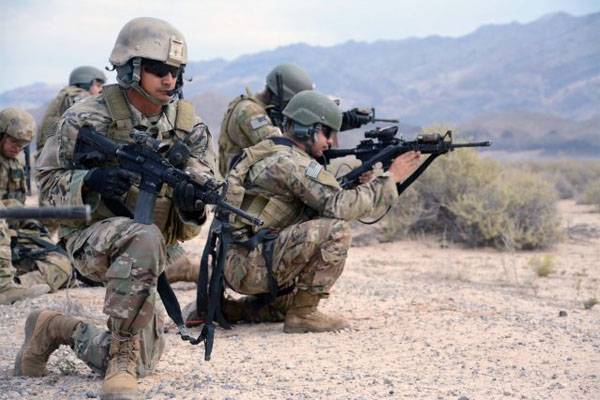 Another direction of development for the American SSO is as follows: increased attention to training for the commission of raids, during which high-ranking officials could be eliminated, which would make the enemy's efforts ineffective.
This once again confirms that the United States not only does not refuse to interfere in the internal affairs of other countries, but is also prepared to make this intervention even more frank.