The Maritime University of Engineering of the People's Liberation Army of China announced the development of technologies that can be used to create the railgun. According to
China Daily
in particular, we are talking about electromagnetic projectiles in motion. Other details about the new development are not given.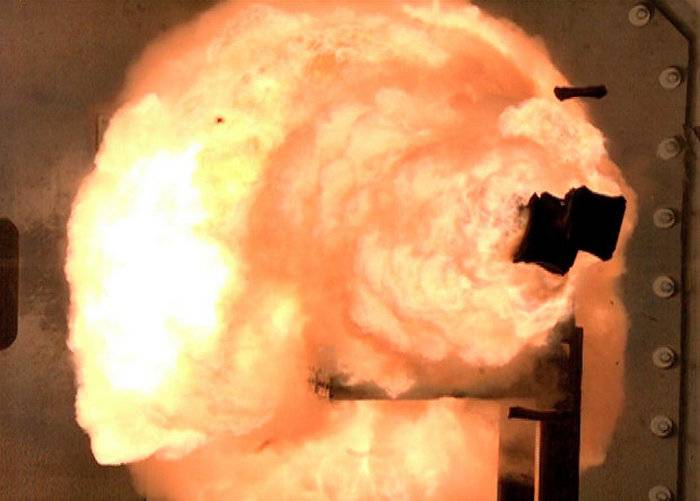 China has been developing its own railgun since the early 2000-ies, and research in the field of electromagnetic
weapons
generally conducted with 1980's. The first information about prototypes of new weapons, created and tested in China, appeared in the 2005 year. These were small laboratory samples that were unsuitable for scaling and production.
At present, the active development of the combat railgun and the successes achieved are the American company General Atomics and the British BAE Systems. Railgun BAE Systems uses for shooting metal kinetic shells weighing 16 kilograms. The muzzle energy of the gun is 32 megajoules. The prototype of the General Atomics cannon has a muzzle of 33 megajoules.
In July of this year, the Research Department of the US Navy, in conjunction with BAE Systems, conducted new tests of the railgun installed at the Dahlgren test site in Virginia. During these tests, the gun first fired two shots in a row. The purpose of the test was to test the ability of the gun to make several shots successively, the portal reports.
"N + 1"
.