Ukraine has fulfilled 95% of the political component of the Minsk Agreements and demands that Russia implement the cease-fire regime, said President of Ukraine Petro Poroshenko, speaking in PACE, reports
«112»
.
We signed the Minsk agreements, they consisted of two parts, on security and policy issues. On the political side, we have fulfilled 95% of these agreements. What do we expect from the Russian side? Security issues, first and foremost a cease-fire
- Poroshenko declared.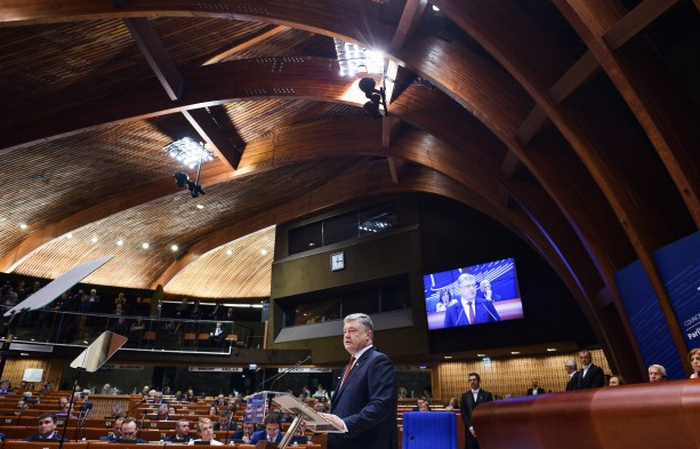 According to him, during the entire war in the Donbass there was not a day without shelling. At the same time, he demanded a cease-fire from Russia, although Ukrainian officials, including those from specialized ministries, stated that there were no Russian troops in the Donbas.
Earlier, the Verkhovna Rada adopted laws on the reintegration of Donbass, contrary to the Minsk agreements.
Ukraine continues to violate the Minsk agreements, but the only platform where you can talk to her is Minsk. And we hope she will not go anywhere and will not change. The conditions for changing the configuration of the relationship have not yet been created. There are no active hostilities, and there are no serious real violations.
- The head of the DPR, Alexander Zakharchenko, said in an interview with Ukraina.ru.
According to him, the return of the DPR to Ukraine can be discussed only with a change of government in the country. As an alternative to returning the DPR to Ukraine on the announced conditions, Zakharchenko called for a transition to the independence of the republic. In his opinion, the discussion of borders and relationships "with a future neighbor" can also take place in Minsk.