The leadership of the Kurdish self-government in the north of Syria is open to dialogue through the mediation of Russia, said the chairman of the committee on international relations of the canton of the Jazeera Federation of Northern Syria (Rogava) Abdulkarim Umar.
Syrian Foreign Minister Walid Muallem said at the end of September that the Syrian authorities were ready to discuss with the Kurds of the SAR the issue of self-government after the fight against the Islamic State terrorist group (IG *, banned in the Russian Federation) was completed.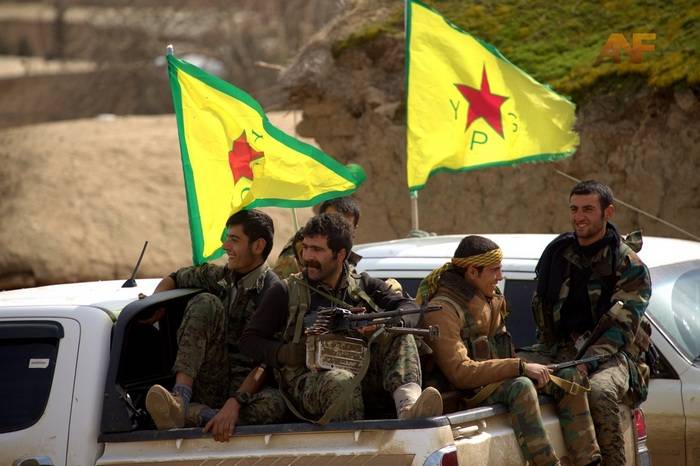 We rate these statements as positive and overdue. This is a step that can become a base. We are open to dialogue with the authorities to address the crisis in the country. Earlier there were initiatives. We held several meetings with the authorities through the mediation of the Russian Federation. The authorities then were not ready to discuss the future of Syria ... We are ready to continue and complete negotiations with international guarantees and mediation of Russia
- declared Umar.
Umar added that "
historical
"The Kurdish problem in Syria should be addressed as part of a full-fledged solution to the Syrian crisis.
The Kurdish problem can be solved through building a new Syria with all its other components.
- declared Umar.
The Federation of Northern Syria (Rozhava) was proclaimed by a number of Kurdish organizations in March 2016 of the year on the territory beyond the control of Damascus in the north of Syria, near the border with Turkey. It consists of three cantons - Afrin, Jazeera and Kobani. Damascus did not recognize its creation. In Syrian Kurdistan, there are about 4,6 million people, of whom 2,5 million Kurds, reports
RIA News