Companies Boeing and Lockheed Martin received contracts for the development of a giant unmanned submarine, the range of tasks which far exceeds the rest of the submarines, the newspaper said
To Pravda.Ru
.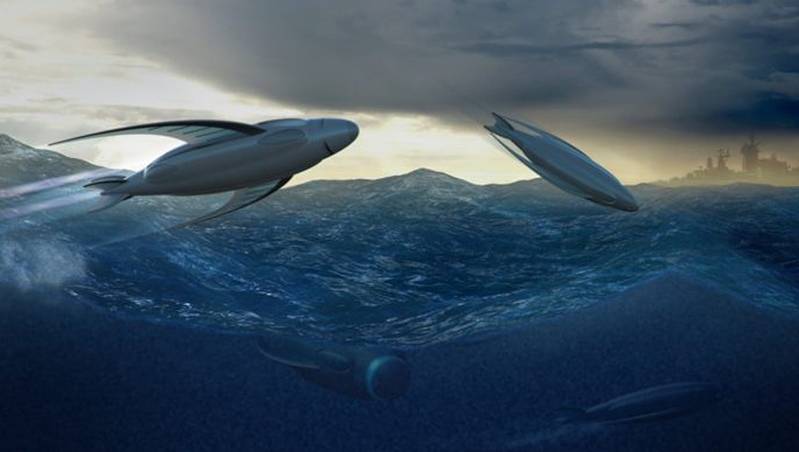 According to the newspaper, one of the main tasks of the designers is to "search for engineering and technical solutions that would allow in a short time and with minimal cost to organize the production of the unmanned submarine Kasatka (" Orca "), which will be able to cover maximum distances in a short time" .
It is assumed that in the future, underwater
Drones
will be equipped with special sensors, exclusive mechanisms, and maybe even
weapons
However, today the submarines plan to use only for the transport of goods.
"The cost of a government grant revealed to the media: 43,2 million dollars. For this amount, the US administration will receive five prototypes of "Kasatki". To distinguish submarines from other drones will be a wider field of action, "the newspaper writes.
For example, a submarine "will be able to go to the conflict zone, lay a mine there and return, while an unmanned submarine will be able to work autonomously for several weeks or even months, and will receive new tasks by contacting the control center," the publication says.