The Minister for the Bulgarian Presidency of the EU Council, Lilyana Pavlova, confirmed the information previously published in the Bulgarian media that official Sofia would raise the issue of lifting anti-Russian sanctions. This will happen, according to Pavlova, in January 2018, when Bulgaria will take over the presidency of the Council of the European Union.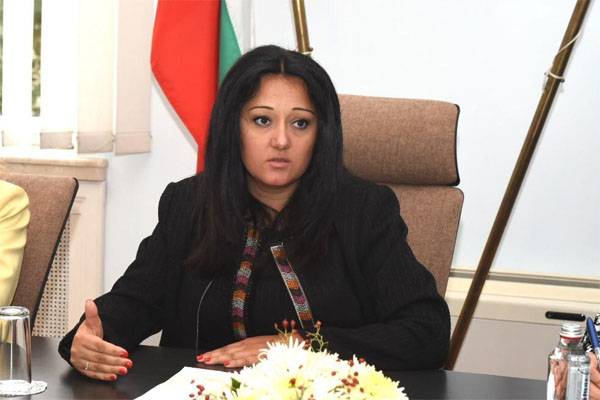 Earlier that the issue of the need to lift the sanctions against Russia will be raised early next year, said the head of the Bulgarian government, Boyko Borisov. The same Borisov, who earlier noted that Bulgaria, a member of NATO, should consider Russia as a threat, since NATO defines Russia as the "main threat to the alliance." According to Borisov, all this should not in the end hinder the dialogue with Moscow on economic cooperation.
Lilyana Pavlova:
Prime Minister Borisov and the entire Bulgarian Cabinet consider it necessary to put on the agenda of the discussion at the EU Council the issue of lifting the sanctions on the Russian Federation. This question we consider a priority. It is necessary to discuss the issue of lifting anti-Russian sanctions in an open format, to analyze, clarify the damage to the European economy from the many years of economic restrictions. I confirm that the topic is a priority for us.
Earlier, Deputy Prime Minister of Bulgaria Iliana Yotova stated that there was no point in extending sanctions against the Russian Federation, since "they had no effect (on Russia)".