Project 03160 Raptor patrol boat built by Pella was handed over to the Naval
the fleet
, transmits
RIA News
message of the Ministry of Defense.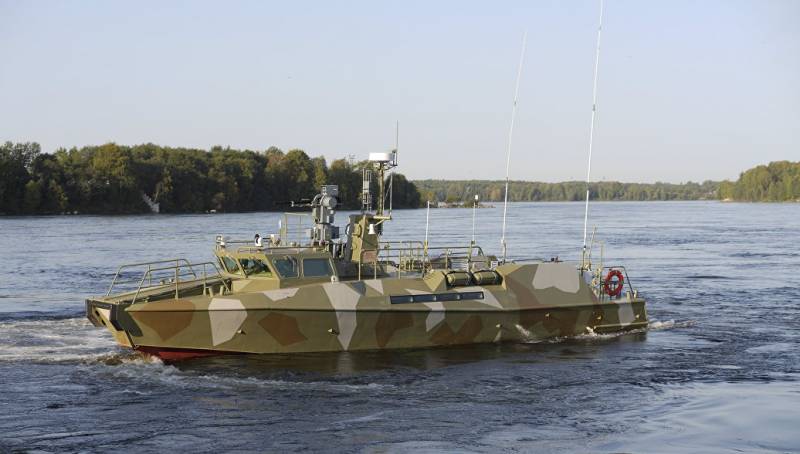 In St. Petersburg, the signing ceremony of the acceptance certificate for the transfer of the newest patrol boat of the 03160 project ("Raptor") to the Navy took place. This is the 12-th boat of the series, built on the St. Petersburg-based enterprise Pella, commissioned by the Russian Navy. The boat will be part of the Baltic Fleet, the release says.
It is reported that "state tests of the next serial patrol boat Raptor have been successfully passed in the marine polygons in the Baltic Sea." The boat is the fastest in the composition of the surface forces of the Russian Navy.
Along with the construction of ships of the sea and ocean zone, the High Command of the Navy also pays attention to the development of a low-tonnage highly mobile component of surface forces. Raptor boats have excellent characteristics for effective operations in the waters adjacent to the Navy bases,
declared the head of the naval shipbuilding department Vladimir Tryapichnikov.
The navigation area of ​​the boat of the 03160 project is "the coastal zone of the seas, straits, estuaries in the ice-free navigation period in the daylight and at night with the distance from the basing point - 100 miles. The boat is capable of speeding up to 50 nodes, its crew is 3 man, the 0,9 meter draft, the press service added.
According to the ministry, the boat "is equipped with 39 mm thick bullet-resistant glass windows, as well as weapons - a remote-controlled complex with a gyro-stabilized optical-electronic module (GOEM) of 14,5 mm caliber (target range 3000 m; sighting range - 2000 m) and two 6P41 "Pecheneg" machine guns of 7,62 mm caliber on swiveling installations ".