Ukrainian edition
"European truth"
announces the upcoming "zrade" in the Council of Europe. The submission states that a draft resolution was prepared in the PACE camp, providing for measures to lift the sanctions on the Russian Federation (this is about deprivation of voting rights in PACE). The co-author of the resolution, which will be discussed today at the Parliamentary Assembly of the Council of Europe, is the head of the Socialist faction in PACE, Michele Nicoletti, who will be part of the organization's leadership.
European Truth states that the document contains norms that can lead to the lifting of anti-Russian sanctions in a European organization.
From the material:
The document proposed to PACE and the Council of Europe Committee of Ministers to harmonize the rules for the participation of member states in statutory bodies.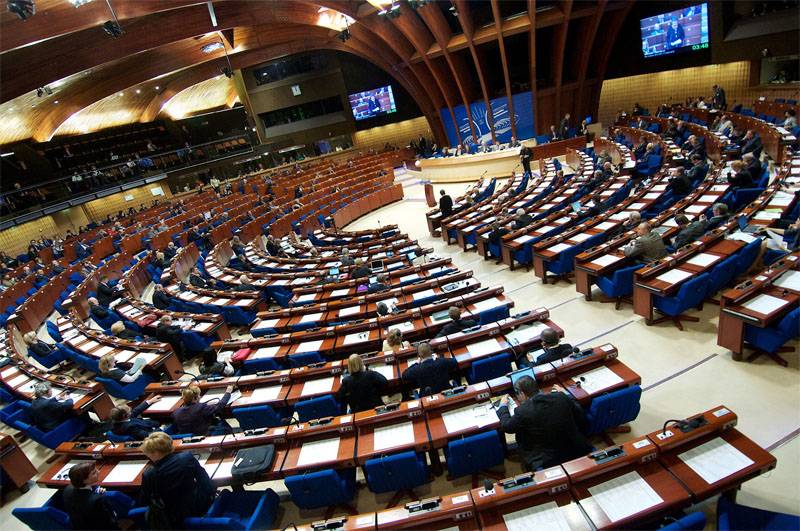 The authors of the material see this proposal as a measure for the future lifting of sanctions against the Russian Federation, since the Council of Europe's ministerial committee does not support sanctions against Russia.
At the same time, the possibility of imposing sanctions against the Russian Federation and in the CMEA is not considered, which is argued as follows:
The committee never deprived of the right to vote any of its representatives.
We recall that earlier Russia refused to consider the election of new leaders of PACE to be legitimate, since the Russian delegation was deprived of its right to vote. In addition, Russia has suspended the implementation of contributions to the Council of Europe. It was noted that in the Council of Europe they wish to reduce the situation to the fact that Russia will restore payments for membership in the structures of the Council of Europe.