It became known that the Turkish national diaspora was officially registered for the first time in the Russian Federation. Registration procedures are carried out by the Ministry of Justice of Russia after the appeal of the relevant public organization. After registration in the official list of NPO, the organization received the name of the MOORTPK "Turkish Community". This abbreviation is deciphered as follows: Interregional public organization for the development and support of Turkish culture and Russian-Turkish relations and friendship.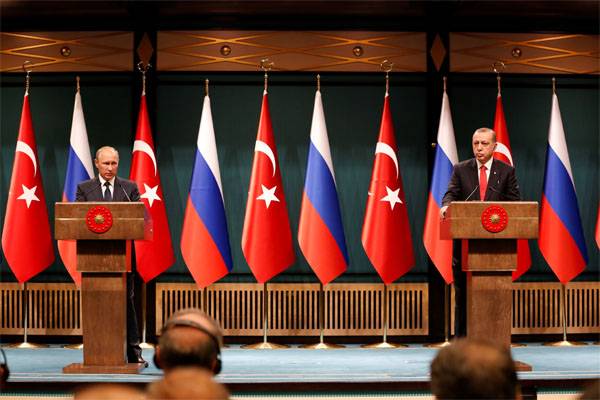 Photos from the press conference of the presidents of Russia and Turkey in Ankara
Organization offices will be opened not only in Moscow and the Moscow region, but also in the Samara and Voronezh regions.
The leader of the public organization of the Turkish diaspora is Yusuf Shen. According to him, the organization actually exists in Russia since 2012, however, the organization did not pass registration procedures through the Ministry of Justice. Recently it was decided to register as an official organization.
From the statement of Yusuf Shen:
Our goal is the development of Russian-Turkish relations, the promotion of Turkish culture, participation in cultural and social projects and assistance to compatriots in Russia.
It is noted that the organization will be in contact with the Azerbaijani diaspora in the Russian Federation.