Two US strategic bomber B-1B and F-15K fighter planes of the South Korean Air Force conducted a joint exercise over the Sea of ​​Japan, reports
RIA News
message agency "Renhap."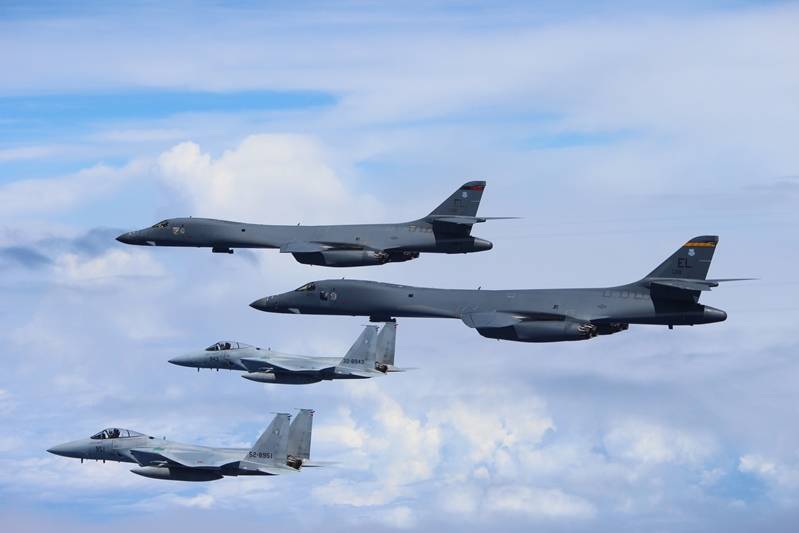 According to the joint committee of the chiefs of staffs of the Armed Forces of the Republic of Kazakhstan, "the planes performed fire using air-to-surface missiles". The exercise was held on the night from Tuesday to Wednesday.
Recall that Pyongyang, despite the pressure of the world community, continues to develop missile and nuclear programs. In early September, the leadership of the republic reported on the successful testing of a hydrogen charge, which is designed to equip ballistic missiles. The power of the tested charge was about 160 kilotons, which is 10 times the power of atomic bombs dropped on the Japanese cities of Hiroshima and Nagasaki in 1945.
A week before, Pyongyang conducted another test of a ballistic missile that flew over the territory of Japan.
In connection with these events, the UN Security Council unanimously introduced new sanctions against the DPRK, which significantly limit the country's export and import capabilities. The 2375 resolution established the strictest UN sanctions regime in the 21st century.