The regional department of the Federal Security Service of the Republic of Crimea reports about the suppression on the peninsula of a cell of the extremist organization Hizb ut-Tahrir, banned in Russia (*). From the message of the department:
The activities of the Bakhchisarai cell of the international terrorist organization "Hizb ut-Tahrir al-Islami" banned in the Russian Federation (*) were stopped.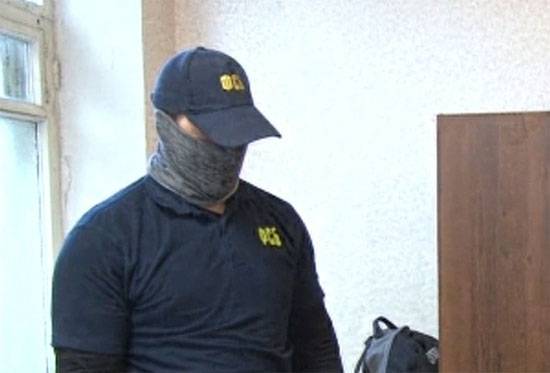 It is reported that we are talking about an underground cell, consisting of six supporters of the ideology of an extremist organization. The cell operated in Bakhchisarai, moreover, according to some data, since the time when the Crimea was part of Ukraine. The main activity of the cell is recruiting into the ranks of Hizb ut-Tahrir, while simultaneously promoting anti-Russian ideology. It turns out that this group has connections with other similar structures operating both in the Crimea and beyond.
A criminal case was initiated against the detainees under part 1,2, Article XXNX of the Criminal Code of Russia. This article provides for punishment of terrorist activities in the form of imprisonment for up to 205.5 years and a fine of up to 20 million rubles.
For reference: "Hizb ut-Tahrir" is recognized in Russia as an extremist organization with a simultaneous ban on activities in the 2003 year. From the wording of the Supreme Court of the Russian Federation:
The basis of the organization's activities is militant Islamist propaganda, combined with intolerance towards other religions; active recruitment of supporters, purposeful work to bring about a split in society (primarily propaganda).