About six hundred militants penetrated into the southern de-escalation zone from US-controlled territory, said Defense Ministry spokesman Igor Konashenkov.
Given such a serious reinforcement, with the goodwill of the United States, manpower and the formation of a supply of medicines with provisions, one does not need to be an expert to predict an attempt to disrupt the peace agreement now in the southern de-escalation zone
- he noted.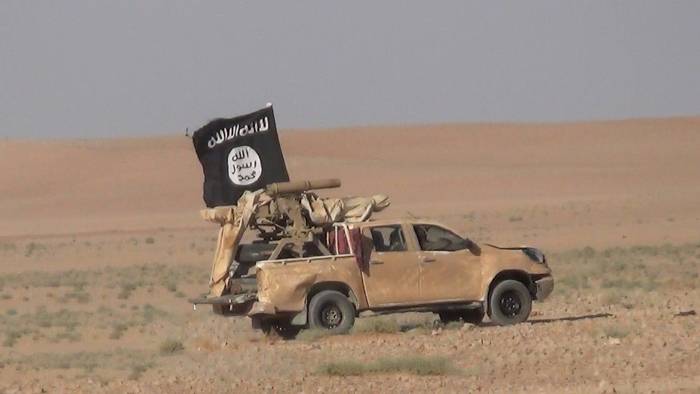 Before this, the general spoke about the "strange case" associated with the militants who had arrived in the southern zone. They received humanitarian aid in the settlements controlled by the "sleeping cells" of the Dzhebkhat al-Nusra * group.
According to the representative of the Ministry of Defense, even 2-3 of October about six hundred militants from the Rukban refugee camp organized off-road vehicles in a westerly direction and, having covered more than 300 kilometers, entered the southern de-escalation zone (Deraa province).
According to the next "strange" coincidence, almost simultaneously with them, two motorcade with medicines and products for the local population entered this de-escalation zone. The first column with a load of 30 tons entered the settlement of Hajmi, the second with a load of 60 tons - in Khele
- noted the general. All humanitarian aid was unloaded from militants who arrived from Al-Tanfa.
The Defense Ministry offered the United States to explain such a "selective blindness" in relation to the "militants operating under their nose in Syria," reports
RIA News
IG *, Dzhebhat an-Nusra * - terrorist organization banned in Russia