From this year, the newest system of psychophysiological testing, the "Psychophysiologist" complex, has been used to test applicants and cadets of flight schools of the Russian Aerospace Force of the Russian Federation.
News
.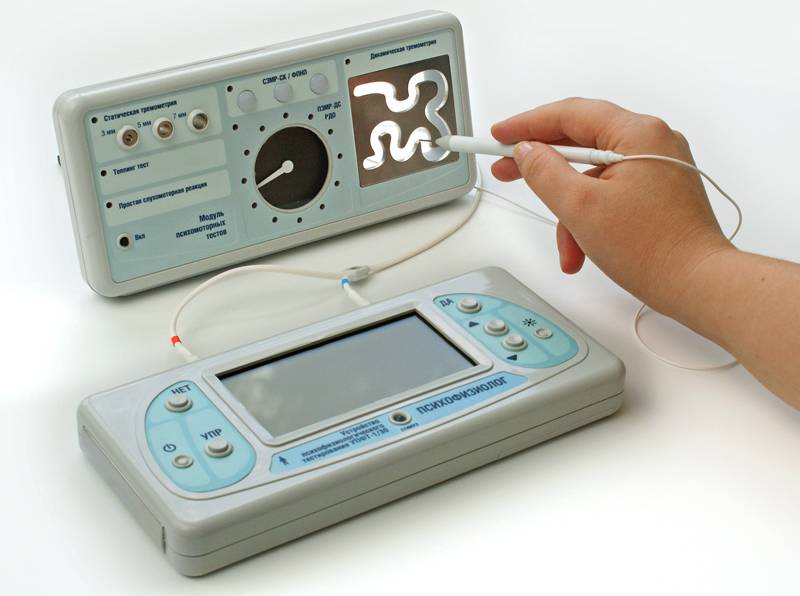 UPFT-1 "Psychophysiologist", developed in Taganrog, allows for a few minutes to assess the state of the human central nervous system, the level of efficiency, speed and accuracy of response, coordination of movements. In the Krasnodar Pilot School an entire special laboratory has been created, equipped with these instruments.
The complex consists of 2's small blocks. "The UFT-1 base unit resembles a portable gaming console. In the center is a liquid crystal display, and on the sides of it - control buttons. With their help, the subject answers questions from the program or reacts to signals. The second module, the psychomotor test module (MPT), includes a dial, a set of colored indicators, as well as a miniature labyrinth, "the article says.
The device is able to conduct a cursory assessment of the personality profile, but in the case of pilots, the most relevant test of their ability to quickly think and act in a critical situation. To do this, according to the newspaper, "measure the equilibrium of the nervous system: for example, you need to press the button to stop the arrow as close as possible to the light indicator."
During another test, the subject must move the metal stylus inside the labyrinth, without touching the walls. The device checks if the applicant's hands are shaking, which should place the tip of the stylus in a special recess and keep it there. The ability to respond to certain color combinations in time is also checked.
Nowadays, a fighter pilot is a piece of goods, a rare specialist, whose preparation is very expensive. Every year their equipment is more and more expensive, and they solve very important tasks, so the selection of cadets is becoming stricter. It is advisable to weed out the unfit as early as possible.
said the publication military expert Anton Lavrov.
Modern aircraft require pilots of different skills than 30-40 years ago.
In the new century, air combat is not a "dump", but a high-tech systems combat, therefore, first of all, they test the ability to interact with on-board electronics. On modern aircraft, the entire display on the screens, and on the old devices were. It is necessary to make sure in advance that a person is able to perceive information from the screen well, that he has normal color vision, that he can interact with the buttons. Fine motor skills, for example, are needed to keep the crosshairs on the target,
told Lavrov.
It is noted that "according to the results of the tests, the device determines whether a person experiences stress, is able to concentrate and how likely are mistakes in his work". This allows you to quickly conduct pre-launch control without the involvement of psychologists.