State Duma deputies from the LDPR faction, who visited Pyongyang, asked to support the intention of the republic's leader Kim Jong-un to "tame the fire" with the United States, reports
RIA News
with reference to the report of the Russian delegation.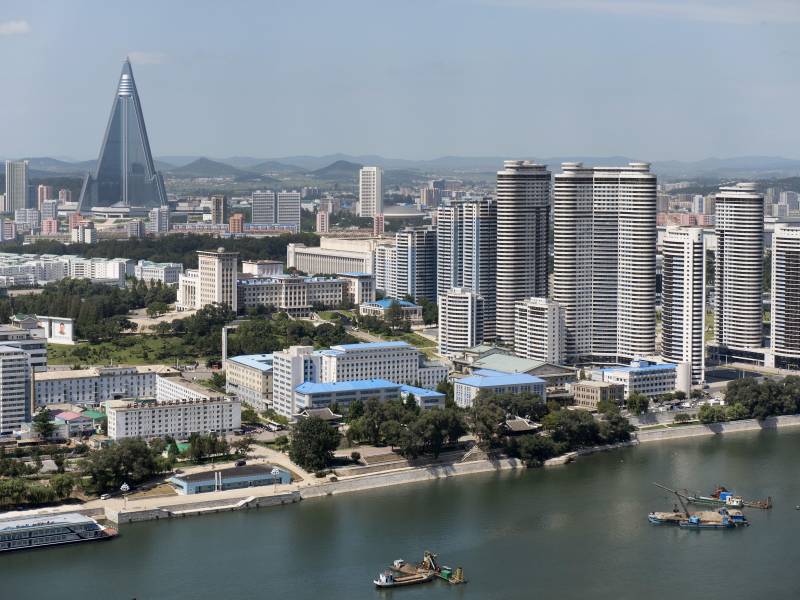 A group of deputies composed of Anton Morozov, Aleksey Didenko and Pavel Shperov on October 2-6 visited the capital of the DPRK, where it was received at a high level. In addition, the deputies discussed with the Russian ambassador in Pyongyang questions of cooperation between the Russian Federation and the DPRK.
In their approaches, the North Korean side was guided by the statement of TPK Chairman Kim Jong-un from 22 of September, where he expressed his intention to "tame the fire" with the United States. At the same time they asked us to "support the position" of this statement,
says the report.
"We confined ourselves to" we attach importance to the problems "of the statement and stressed the adherence of the Liberal Democratic Party of Russia to a peaceful settlement of the situation on the Korean Peninsula and in the region as a whole through negotiations. We agreed with the unacceptability of the threats of extermination of states expressed from the rostrum of the UN General Assembly, "the deputies said.
According to them, the chairman of the DPRK Supreme People's Assembly, Kim Yong Nam, told the Russian deputies about plans to "test in the near future a modernized intercontinental ballistic missile (ICBM) with new launch parameters that, according to their mathematical calculations, can reach the west coast of the United States."
Recall that in the second half of September, Donald Trump from the UN podium threatened to "completely destroy" the DPRK. In turn, Kim Jong-un promised to "tame Trump with fire."