Today TV channel
SkyNews Arabia
reports on the success of the Iraqi army in the area of ​​the city of al-Huweija. If you believe the reports of the Arabic-language TV channel, then the armed forces of Iraq, together with coalition forces, completely freed this city from the ISIL (* banned in Russia) terrorists in the northern part of the country.
The official representative of the Iraqi military command:
The forward detachments of the Iraqi army, together with the people's militia units, completed the operation to liberate Al-Khuweiji from the militants and completed the tasks previously set to fully transfer the city to their control. The final stage of the military operation was carried out in the southern quarters of the city, which were held by ISIS terrorists (*).
It is reported that an operation is currently underway to clean up the neighborhoods of Al-Huweiji, from which terrorist formations have been knocked out.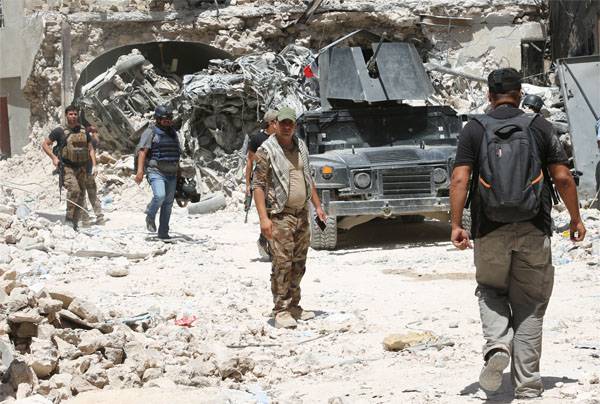 In the photo - one of the quarters of Mosul after the liberation from the IG (*)
After the liberation of this settlement, the strategically important for the region highway connecting Al-Huweiju with Kirkuk passed under the full control of the Iraqi troops. In the course of the operation in the Khuweiji area, Iraqi units liberated more than a hundred and fifty villages in which the militants of the so-called "Islamic State" (*) were previously hiding behind civilians.