The actions of the head of Catalonia, Carles Puchdemon, raised questions from both supporters and opponents of the declaration of Catalan sovereignty. At first, Puchdemon ordered to postpone the meeting of the local government for about an hour in order to "not exacerbate the situation", and then announced from the rostrum that until the final declaration on the results of the referendum would be given a move to find a compromise solution in contact with Madrid.
Against this background, according to the news agency
TASS
, Pucdemon signed his final declaration declaring the independence of Catalonia from Spain.
From the text of a document signed by Pucdemon and 72 more representatives of local authorities:
We establish the Catalan Republic as an independent and sovereign, legal, democratic and social state.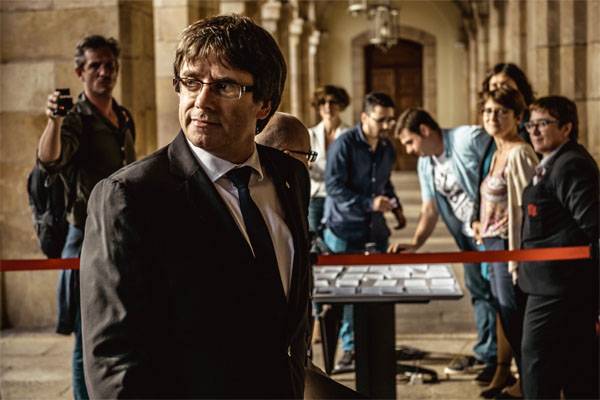 Madrid regarded these actions as a unilateral declaration of independence by Catalonia, which is said to entail consequences, including the criminal prosecution of current Catalan political leaders.
Proponents of the Catalan branch regarded the actions of the so-called generality and its heads as softness and demanded to declare independence not only in the form of a signature on paper, but also to the people who gathered in Barcelona to greet the decision about separation from Spain.