In the armed forces of Ukraine, they made explanations of how a Ukrainian soldier turned up in Russia, who was eventually detained by border guards of the PF FSB of the Russian Federation. The arrest was previously reported by the press service of the border department in the Belgorod and Voronezh regions. The Ukrainian statement contains information that the Ukrainian soldier actually left the unit's location without permission.
From the message posted in
Facebook
The headquarters of the so-called "anti-terrorist operation":
The headquarters of the ATO reports that information about the arrest of a Ukrainian citizen by Russian border guards who allegedly tried to cross the border in the Luhansk direction and presented himself as a serviceman of the Armed Forces of Ukraine was carried out.

It was tentatively established that on October 6 a soldier of one of the units, which is now deployed in the area of ​​the ATO, without issuing the necessary documents for departure from a military unit, with the oral permission of the commander went home for family reasons.

The military service of law and order conducts an internal investigation into the unauthorized abandonment of a military unit by military personnel. And also measures are being taken to find and locate this soldier.
.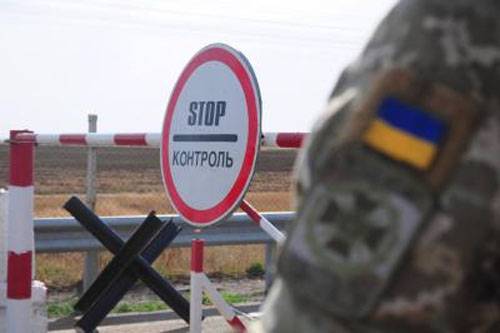 The Ukrainian serviceman was detained after he crossed the Russian border from the territory of the Luhansk region, which is under the control of Ukrainian security officials. Now, the Ukrainian Armed Forces are trying to declare that the Ukrainian soldier, who left the location of his unit without proper command of the command, allegedly did not cross the Russian border at will.