American police continue to publish the details of the tragic incident in Las Vegas, which killed 59 people and injured more than half a thousand more. And the more details the Nevada State Police Department publishes, the more questions the experts have about shooting people at a Las Vegas concert.
Recall that shooting at the audience of the concert of country music "Harvest" was opened by 64-year-old guest of the room at the hotel complex Mandalay-Bay Stephen Paddock. He shot from various species
weapons
from the window of the room on the 32 floor. This is the official version of what happened.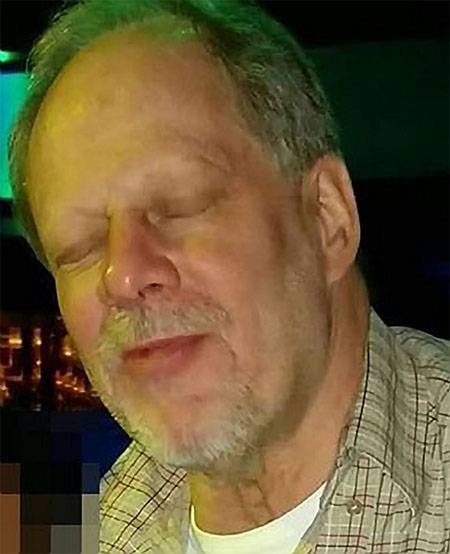 New details show that Paddock, who had previously managed to bring at least 32 trunks of small arms of various sizes to the 20-th floor of the hotel, approached the security guard about 6 minutes before the shooting. And he came up due to the fact that he heard "extraneous noise." According to police reports, Paddock, before starting the shooting, managed to drill holes in the wall of the hotel corridor and fasten a metal grill on the emergency exit door to delay the police. There is no information on how Paddock on the 32 floor raised a metal grille the size of a doorway, too.
The investigation materials contain information that the 64-year-old pensioner also used a drill to install surveillance cameras. One he set in the corridor of the hotel, the other - as a door peephole. At the same time on his computer (according to other data - on a smartphone) several images were displayed, with the help of which Paddock was going to track the arrival of the police.
But that's not all. In the wall of the hotel room, he managed to drill a hole in order to later shoot police through him who would be in the corridor.
How long it took Paddock to do all these operations until the "outside noise" heard by the guards is not reported. But it is reported that "in the direction" of the representative of the security service of the hotel Jesus Campos, the pensioner fired at least 200 bullets from automatic rifles. At the same time, Kampos remained alive and later testified.
After Paddock discharged several stores "in the direction of" the guard, he began to shoot at people at the concert venue. The shooting, according to police, lasted at least 11 minutes. At the same time, Paddock, as stated, also aimed at fuel tanks, which were located near the concert venue.
Recall that the responsibility for shooting in Las Vegas decided to take over the terrorist group ISIS (banned in Russia).