The watches, capable of uninterrupted operation under the influence of electronic warfare, as well as electromagnetic impulses generated during a nuclear explosion, will become part of the Russian military equipment "Warrior", the press service of the state corporation Rostec reported.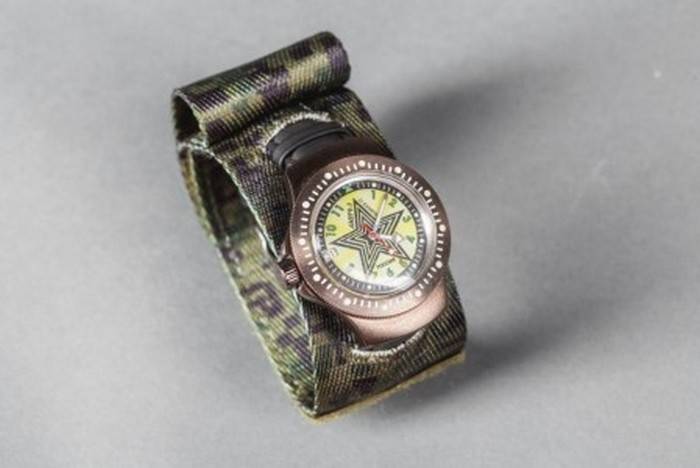 Watches that we have included in the "Warrior" equipment retain their characteristics when exposed to solar radiation and electromagnetic pulses, for example, during a nuclear explosion. If a soldier is under the influence of an atomic bomb electromagnetic strike, the clock will continue to work without failures
- said the chief designer of the life support system for combat equipment of the military personnel of the Central Scientific Research Institute of Precision Engineering (TsNIIochtomash) Oleg Faustov.
The watch is equipped with a self-winding mechanism, they quickly and accurately determine the time in difficult climatic conditions (from –40 ° С to + 50 ° С) and operating conditions, they have a modification with which you can swim in water. The total weight of watches with a bracelet does not exceed 100 grams, their service life is at least ten years.