Pacific Marines
fleet
have worked in Kamchatka loading onto large landing ships, reports
press office
BBO.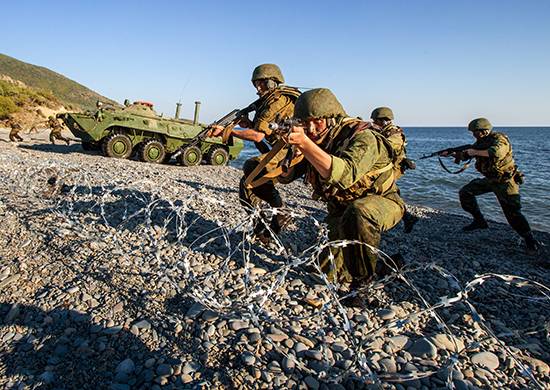 Today, as part of the final test for the summer period of training, according to the plan for field output of two separate marine brigades of the Pacific Fleet in Kamchatka, special tactical exercises were conducted on loading and unloading personnel and military equipment to large landing ships,
says release.
It is reported that "large landing ships" Peresvet "and" Oslyabl "solved problems of communication, joint maneuvering at sea, conducted trainings in the struggle for survivability and organization of air defense of the landing party, after which they approached the coast and took on board the landing forces".
Today, the crews of the ships and the marines have worked off the landing of an amphibious assault on the unequipped coast.
According to the press service, "the marines' exit by the marines will end with a bilateral brigade tactical exercise with a battle shooting stage." In total, up to a thousand military personnel and about 300 units of equipment will be involved in the training.