In the Pskov region, the main phase of the exercise of the Airborne Forces of Russia and the Special Operations Forces of Belarus starts, during which the servicemen must seize the airfield of a conditional enemy, reports
RIA News
the press service of the Ministry of Defense.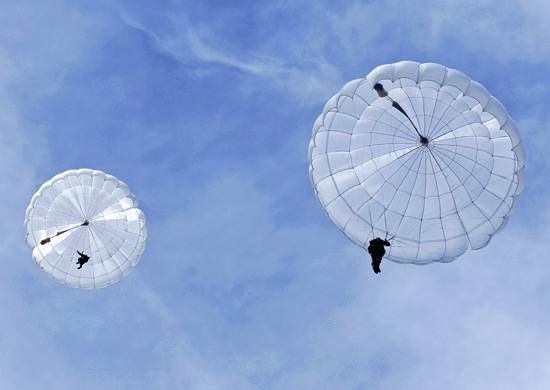 The advanced units of the combined group went into the area of ​​loading military transport aircraft
aviation
, and armored vehicles consisting of wheeled and tracked armored groups advanced along rocky and field roads to the area of ​​intended actions,
says release.
It is reported that "according to the legend of the exercise, the advanced detachment of the reconnaissance forces of Belarus and the Russian Airborne Forces should parachute into the area, conduct reconnaissance of the elements of the airfield of the conditional enemy and capture it."
The forward detachment must ensure prompt transfer and landing of the joint forces of the main landing force.
According to the press service, "the main forces of the combined group of the Airborne Forces of Russia and the MTR of Belarus consist of regular parachute paratroop battalions with reinforcement means. In total, about 1000 military personnel and more than 200 units of combat and special equipment take part in the training. "