Nuclear Prohibition Treaty
weapons
(JNO) can recruit the necessary for the entry into force of 50 participants to the beginning of 2019, transmits
TASS
report from the Executive Director of the International Campaign for the Prohibition of Nuclear Weapons (ICAN) Beatrice Fin.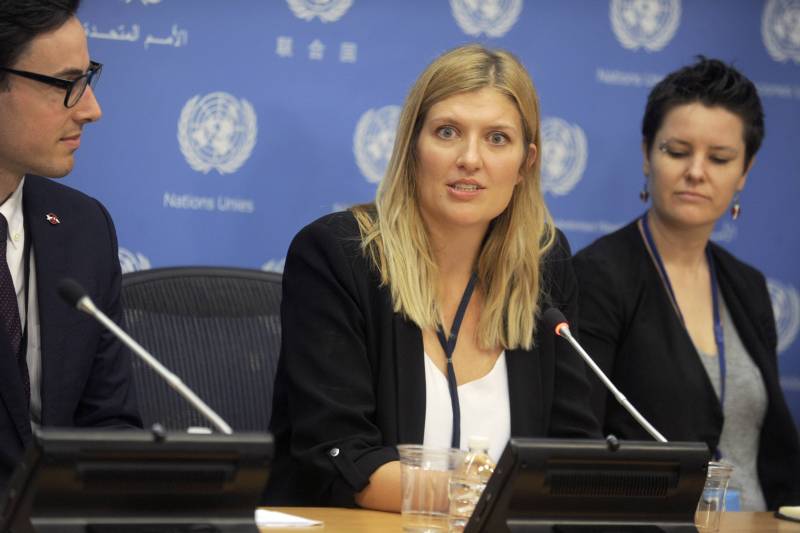 We looked at how long it took other treaties on the prohibition of weapons (mass destruction) to ratify 50. In my opinion, it took from 1,5 to 2 years. So our ambitious goal is to ensure 50 ratifications by the end of 2018. But it depends on the member states,
said fin.
She acknowledged that by adopting a treaty, disarmamentists would not be able to force the nuclear powers to abandon their arsenals.
They will do this when they realize that it is in their interests. With this treaty we want to ensure that disarmament is in their interests,
said the director.
According to her, ICAN representatives "are trying to make people perceive nuclear weapons as something unacceptable," because "in the end, governments have to do what the people tell them."
In turn, another activist who stood at the origins of ICAN, the Australian Tim Wright, said that in the "coming weeks and months there will be a campaign," the purpose of which is to persuade governments to sign and ratify the ZNO.
This treaty offers an alternative to a world in which there is a threat of mass destruction,
added on.
Recall, the Treaty on the Prohibition of Nuclear Weapons was adopted on July 7 following the results of negotiations in which the nuclear powers did not participate, including the Russian Federation, Britain, China, the United States and France. The document will take effect 90 days after it is joined by 50 countries. Now the document was signed by about 50 states, but only three have ratified it.