Today, Turkmen President Gurbanguly Berdimuhamedov, as reported
IA EADaily
, announced the abolition of perennial benefits for citizens of the Central Asian republic.
We are talking about benefits that looked unprecedented. Thus, for a long time, all citizens of Turkmenistan did not pay for the use of electricity, gas and even water. Local sources report that table salt was also distributed free of charge in the republic. All household spending was subsidized from the state budget. At the same time, goods and services were distributed free of charge in a limited way. Over the limit you had to pay.
Now, as the nation's president announced, the republic must make the transition to a full-fledged market economy. And free distribution of goods and services prevents this. From the speech of Berdymukhamedov:
The main goal of providing unprecedented privileges in those years is the creation of favorable conditions against the backdrop of a complex economic situation in the world, the adaptation of citizens to the conditions of a market economy. The deep integration of the country's economy into the system of market relations requires the careful, rational, economical and highly efficient use of national wealth. A systematic increase in household incomes and an improvement in employment will now make it possible to introduce a certain payment for social benefits that were previously provided free of charge.
It is reported that charges for the use of services will be introduced in Turkmenistan in stages. At the same time, the president notes that the benefits for a number of categories of citizens of the country will be preserved.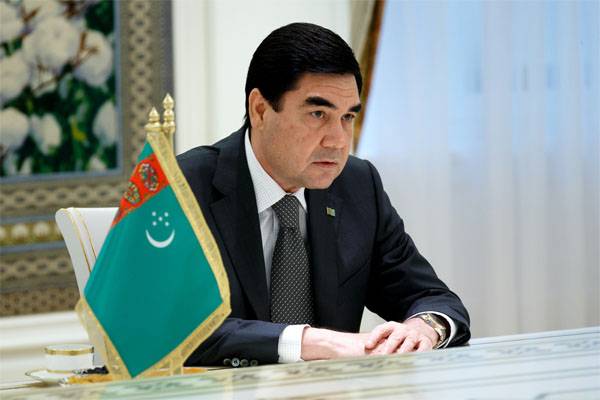 For reference: Turkmenistan is a country with a population of about 5,5 million people. The main supplier of goods to the republic is the Russian Federation (about 17% of the market), China is on the heels of Russia with about 16,6%. The main source of income of the economy of Turkmenistan is the export of gas, oil and petroleum products. In terms of GDP PPP (per capita), Turkmenistan is one of the most prosperous republics of Central Asia.