According to the portal defensenews.com, at the AUSA 2017 exhibition, taking place these days in Washington, representatives of Oshkosh Defense showed an SUV armed with a 30-mm cannon and a laser machine at the same time.
The company has developed and has already tested an armored vehicle with combat modules equipped with 30-mm automatic guns developed by Kongsberg, as well as EOS. In addition, a JLTV with an artillery mount can optionally be equipped with a combat laser capable of destroying drones and other airborne objects.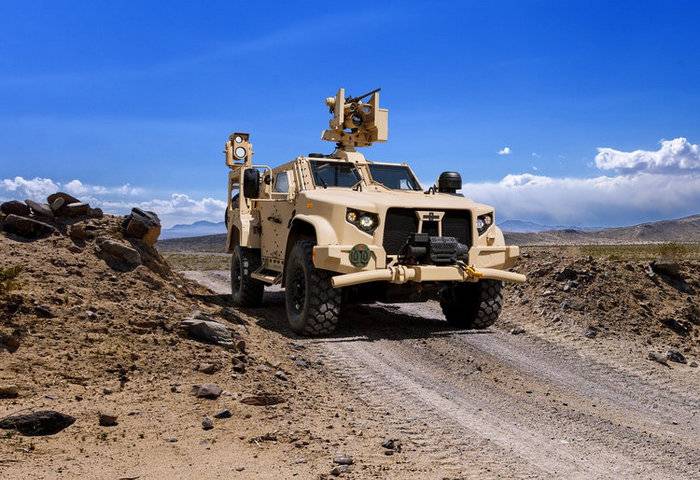 JLTV with 30-mm gun and laser installation.

Another modification of the JLTV, potentially interesting to the US military, is equipped with a SHORAD installation. This rocket system has already been tested on the Stryker armored personnel carrier. The SHORAD (SHOrt Range Air Defense) installation, presented in the spring of this year as a replacement for the Avenger short-range anti-aircraft missile system, can be armed with AGM-114 Hellfire missiles, as well as advanced AI-3 and AIM-9X Sidewinder missiles.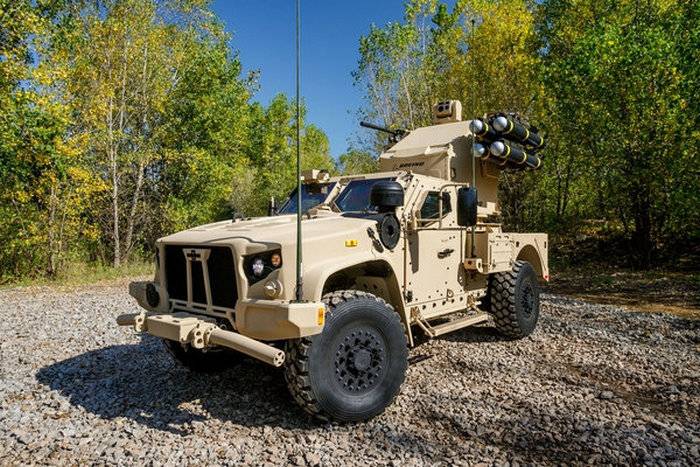 JLTV with installation SHORAD

JLTV - 6,4 t armored car with adaptive suspension (maximum clearance - 51 cm). The machine is suitable for landing on parachute systems and transportation by air (including on external helicopter hangers) and is available in two- and four-seater versions. The car has a basic reservation that protects the crew from small fire
weapons
medium caliber, as well as mines and mines. If necessary, the car can be installed additional hinged armor, transmits
"Warspot"
.