The US Air Force sent an experimental batch of Lockheed Martin F-35 Lightning II fighter jets to Alaska. According to the israeldefense.co.il portal, several newest stealth planes landed at Ielson airbase, intended for trial operation in conditions of severe frost.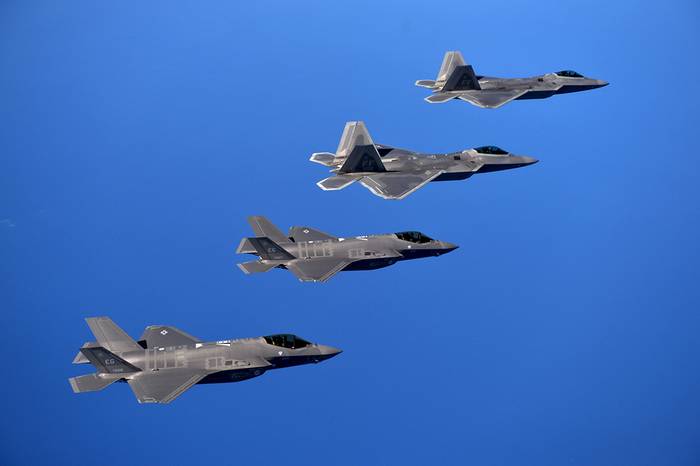 F-35 and F-22 fighters in the same system.

The plans of the US military command are to deploy two squadrons of F-35A in Alaska, which will replace the outdated F-16 and F-18 fighters, as well as A-10 attack planes based on the Aielson airfield. Given the two squadrons F-22 (90 and 525) located at Elmendorf-Richardson airbase (Alaska), the new F-35A squadrons will double the number of fifth-generation fighters in the US Air Force in the Pacific and bring them to 54.
"Lightning" arrived in Alaska to conduct a series of test flights in extremely cold temperatures. If the pilot deployment passes without problems, then in the coming years the first two squadrons of the F-35A will be located outside the continental US (Alaska is not included in the number of continental states, although it is located on the mainland), reports
"Warspot"
.