On Monday, a ceremony was held for the entry into the Vietnamese Navy of two next missile boats of the project 12418 (code "Lightning"), built at the Ba Son Limited shipyard (a joint venture of the General Directorate of the Defense Industry of Vietnam with the Norwegian group Ulrik Qvale & Partners AS), reports
bmpd
.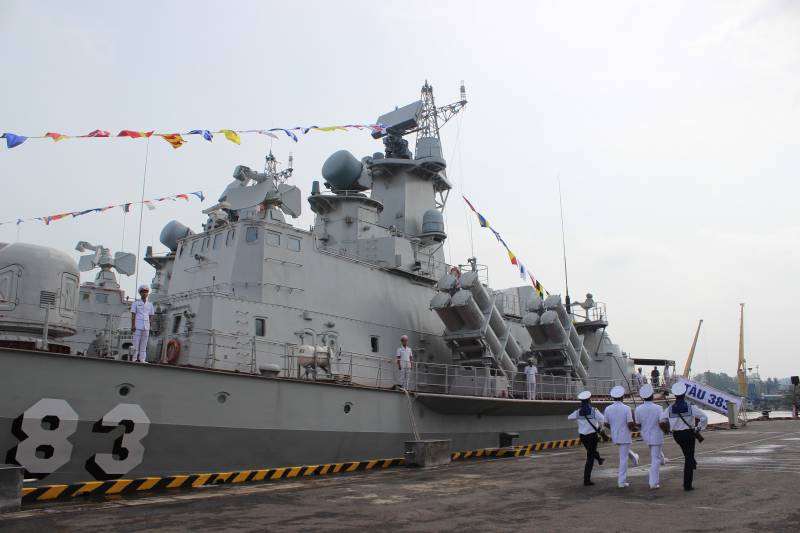 These boats (fifth and sixth), the final series, were laid at the end of 2013 of the year and launched on April 2016. Their delivery for unknown reasons was delayed for almost a year (according to the plan - the end of 2016 of the year).
The boats are equipped with the Uran-E anti-ship missile system 3K24E. The contract for the organization in Vietnam of the construction of rocket boats of the 12418 project was signed with Rosoboronexport in 2006.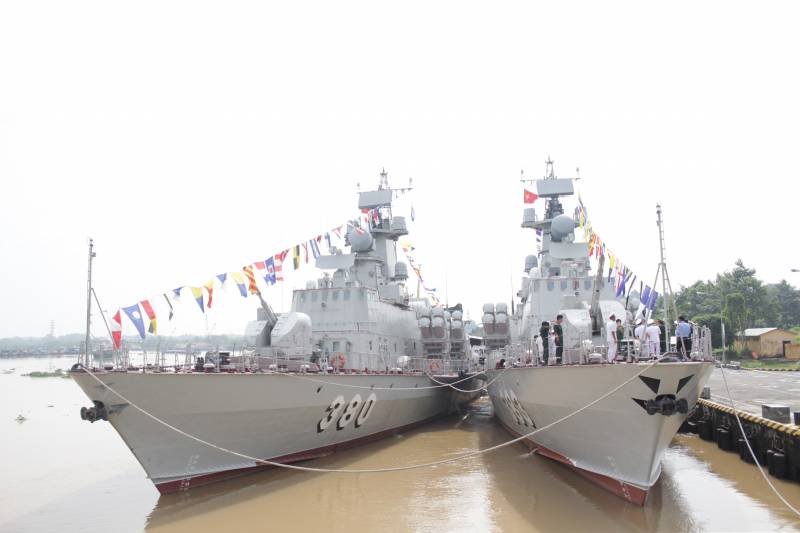 "The contract included the supply to Vietnam of two boats of the 12418 project fully prepared (by agreement 2003 of the year), as well as the construction in Vietnam with the Russian assistance of six more such boats. The option to the contract included another four boats of the 12418 project, and was transferred to a solid contract in April 2015. The total cost of the agreement reaches almost 1 billion dollars, "the article says.
The main executor of the contract from the Russian side is JSC Vympel Shipbuilding Plant.