The US State Department approved the delivery of Saudi Arabia (SA) as part of the Foreign Military Sales program to the THAAD (Terminal High Altitude Area Defense) anti-missile defense systems, reports
TSAMTO
.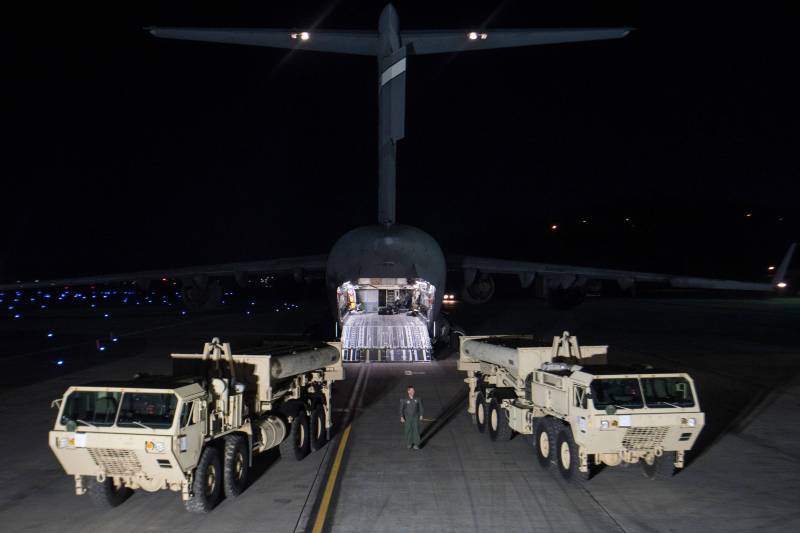 THAAD Missile Defense Systems Arrival in South Korea, March 2017
The total value of the deal was about $ 15 billion.
According to the resource, the CA government "has turned to the United States with a request to sell THAAD, 44 launchers THAAD, 360 mobile tactical fire and communications control stations THAAD, 16 radar AN / TPY-7 to 2 launchers."
The request also includes the supply of equipment for maintenance of THAAD batteries, 43 tractor units, generators, power supply units, trailers, communication equipment, tools, test and training equipment, repair, integration and commissioning of systems, supply of spare parts and components, transfer of technical documentation, personnel training, technical and logistical support from the contractor, infrastructure, and other related elements of material support ".
The Pentagon said that the implementation of the contract will help maintain the security of the kingdom and the countries of the Persian Gulf in the face of Iranian and other regional threats.
The exoatmospheric interceptor THAAD provides a target hit with a direct hit method (hit-to-kill). The delivery of the complexes will provide the top level of the CA's anti-ballistic missile defense system and will support Riyadh's efforts to modernize the country's air defense system.