Lithuanian experts with a fair amount of criticism reacted to the initiative of the administration of the city of Klaipeda (Lithuania) regarding the creation of a naval cadet school. The initiative was previously made by the local municipality. Deputy Head of Klaipeda Judita Simonavičiute, in particular, stated that an elite naval school for young men should appear in the city. This school, according to the official, will "promote the Republic of Lithuania as a maritime power."
It is planned that the cadet naval school may appear on the basis of the Klaipeda school of shipbuilders and ship repairmen. The idea of ​​opening this kind of educational institution, not only for the inhabitants of Clyreda, but also for young people from other parts of Lithuania, is supported by the Ministry of Education. This is reported by the Lithuanian portal BALTNEWS.lt.
On the same portal, doubts are expressed regarding the advisability of opening a cadet school for young sailors in Lithuania. The reason is a simple fact: Lithuania has access to the sea, but with
fleet
(and not only with the military) the Baltic republic has obvious problems.
Of
material
The mentioned Lithuanian media:
At the dawn of Lithuanian independence, incompetent management of the port and logistics sector led to serious losses for the economy. The country has lost the largest fishing fleet in Europe, consisting of 500 vessels. Over the past 25, the situation has not improved - this year the state sold off the remnants of the merchant fleet, finally losing the status of maritime power.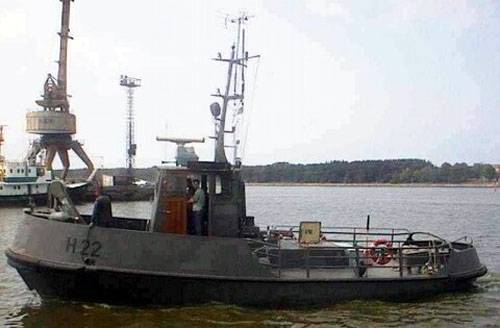 Today, the main "pride" of Lithuania is a ship terminal for liquefied gas, which in fact remains empty for the main percentage. The whole trouble for official Vilnius is that this ship does not belong to Lithuania, and all those who belong to it have long since worked out their time and need to be either repaired or even written off.