The Russian military off-road vehicle Tigr has received a new specialty - now a modification has appeared in Rosgvardia, capable of conducting radiation-chemical reconnaissance of the area, reports
Messenger of Mordovia
.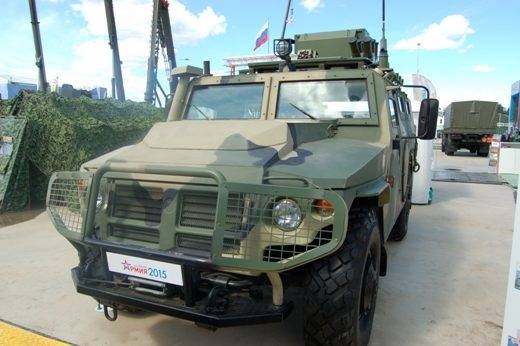 This machine, as an experimental design development "Razruha-1", was first presented at the military-technical forum "Army-2015". Now it is being mastered in the Roshvard RCBZ subdivisions, where it will replace outdated samples.
According to the candidate of military sciences Sergey Suvorov, "the need for a new intelligence officer arose with the advent of more sophisticated on-board equipment for radiation-chemical reconnaissance." It would be impossible to install such equipment on old reconnaissance vehicles, the production of which was stopped at the end of 80's.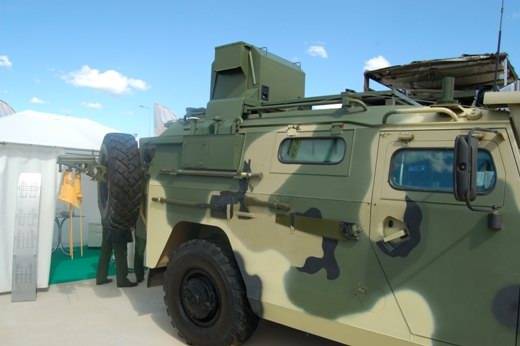 According to the report, "this technique, in addition to increased accuracy, has a higher degree of complexity — the complex transmits all the information in real time to an automated troop control system."
"An armored reconnaissance vehicle can provide measurement of the exposure dose rate of gamma radiation and radioactive contamination of objects and samples, detect toxic substances and aerosols of biological agents. There are means to notify troops about threats. Infected terrain is remotely indicated by fencing signs, there is the possibility of setting smoke screens, "the material says.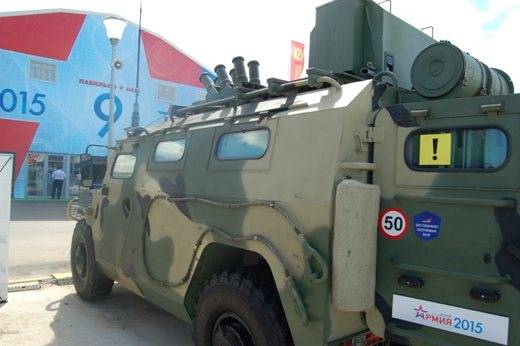 The RHM-BB was created on the basis of an all-wheel drive Tiger-M armored car. Its mass is about 8 tons, the crew - 3 person. The speed of conducting radiation reconnaissance - 30 km / h.