Ukrainian artisans from the defense industry made an attempt to copy the Russian BMPT Teminator-2. To do this, they took the chassis
tank
T-64 development of the 60s and mounted on it a combat module "Duplet", reports
Messenger of Mordovia
.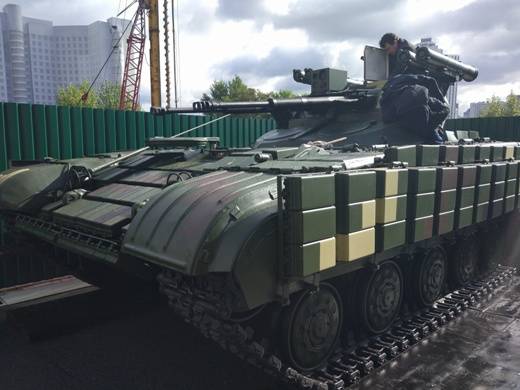 The combat module resembles the Russian one, but only externally - "in fact, it is only a pathetic parody, since for all the characteristics are much inferior to the Russian ones," the author of the material Dmitry Lemeshko writes.
"It is equipped with two 30-mm guns, which are pirated from 2-42 guns. An 7,62-mm machine gun and an automatic 30-mm grenade launcher are also available. They are also roughly peredral with Russian products. The use of obsolete anti-tank "Konkurs", which are not produced by Ukraine at all, is very surprising. Containers with missiles are not protected by anything, "the article says.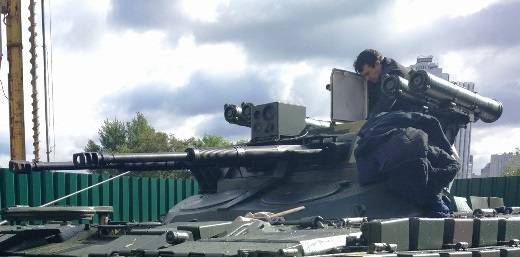 According to military experts, the protection of this module is practically "none". "To understand this, it's enough just to see the crew hatches in the module's roof. Their location invites the enemy to focus fire on them, "the author writes.
Sights also have very poor protection.
If Russian BMPTs have a hull protection superior to even that available on the T-90A tank, then the Ukrainian product uses solutions from the middle of 80-ies: the Soviet dynamic protection Kontakt-1 is not able to withstand modern means of destruction.
"This false" Terminator "in its absurdity can only compete with another fake -" Azovts ", about which they talked so much, but now they are ashamed to recall," the author concludes.