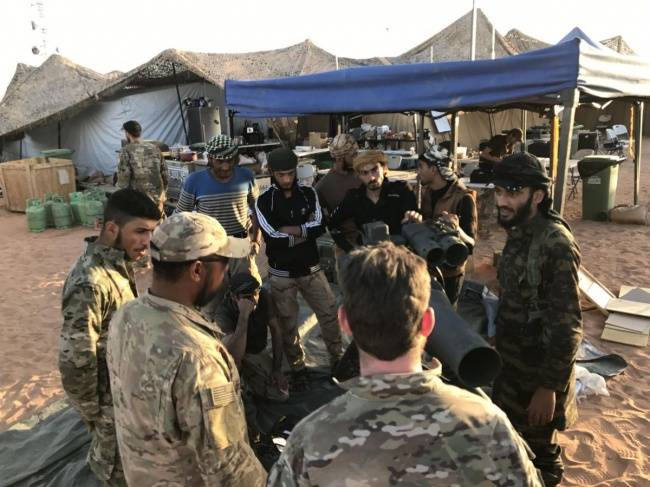 Foreign intelligence agencies are completing the training of Islamic thugs and in the near future are planning to transfer jihadists to northeast Syria
The forces of the international coalition led by the United States launched a large-scale training activities for militants in Syria. For this purpose, the military bases of the United States are actively used, located on both sides of the Syrian-Jordanian border near the settlements of Al-Tanf (Syria) and Al-Sib (Jordan).
According to a military source, about two thousand militants are currently being trained at two bases. The distance between the two settlements does not exceed 40-50 km, and, if necessary, the combat groups cross the Syrian-Jordan border unhindered, taking advantage of American control over the 55-kilometer de-escalation zone.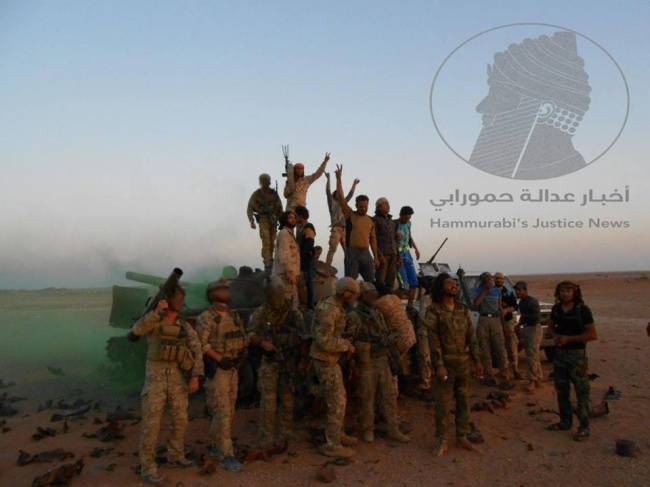 It is assumed that by November 1, Islamic thugs trained by Western intelligence agencies would reach full combat readiness. For this purpose, the instructor personnel of military bases was reinforced by hundreds of American, Norwegian and Jordanian specialists. Future jihadists are involved in daily fire and tactical training.
In addition, American and Jordanian secret services are carefully considering options for the use of Islamic Cerberus. The day before, a meeting was held with field commanders "Usud al-Sharqiyah" ("Eastern Lions"), "Ahmad Abdu", "The Dead Karyatyane", "Revolutionary Partisans" on the basis of the United States in Jordanian Sibi. Foreign agents also discussed options for routes for the transfer of militant units to northeastern Syria.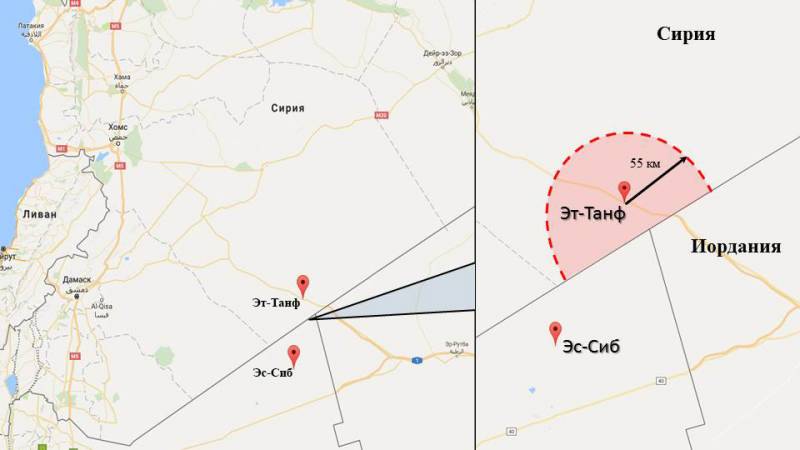 Here is another outpost of Washington, and at the same time the headquarters of the "New Syrian Army." As reported by the media, this is the project of the United States, which provides for the creation of a separate group to fight the Syrian authorities, as well as all those who support official Damascus.
In the arsenal of militant groups is
weapon
American-made, as well as some NATO member countries, large-caliber ammunition (30 mm, 14,5 mm, 12,7 mm), anti-tank guided missiles and shells for the MLRS delivered from the territory of Jordan.
At the same time, not all who arrived at the base of the international coalition in Al-Tanf express a desire to participate in hostilities against the troops of Bashar al-Assad. The number of applicants increased after it became aware of the facts of the arms trade between the US military and the Islamist radicals.
According to a military source, the militants who refuse to take part in hostilities in northeastern Syria, are trying in every possible way to leave the 55-kilometer de-escalation zone. After all, this is the only way to end terrorist activity, not counting its own death.