Today in Ukraine, the decision to extend the law on the so-called special status of Donbass came into force. In Poroshenko's interpretation, the name of the law reads as follows: "On the special order of local self-government in certain districts of Donetsk and Lugansk regions". The law itself was passed in 2014 year. The law is again extended for one year, while the "special status" is understood exclusively in the Maidan interpretation.
In fact, Kiev has long ceased to consider the Donbass its territory, and now it is doing everything to get rid of the south-eastern territories. The last hints of the implementation of the Minsk agreements have disappeared, and the Ukrainian authorities themselves are actually pushing the DNR and the LC from the train. D
For official Kiev, the LDNR's final declaration of independence today looks like a solution to the problems - first, it will be possible to shout even more loudly about "annexation and occupation", asking for livelihoods from the West, and secondly, without waging war, it will be possible to receive weapons with declarations on the "imminent return of territories to the bosom of Ukraine".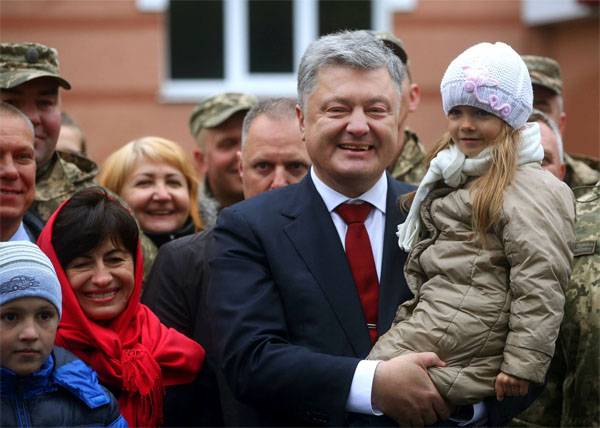 The letter of nothing decisive for either the Donbass or Kiev law implies, inter alia, the holding of elections on the territory of the LDNR under the supervision of "impartial observers from democratic institutions, including the OSCE". To begin with, Kiev should attend to the holding of democratic elections on its territory, and the elites in this country are accustomed to a change of power either on the basis of the "third" rounds of voting, or even with the help of state coup.