According to the South Korean news agency Renhap, members of the special operations forces of the North Korean republic took part in exercises in which the special forces simulated air penetration using paraplanes at the headquarters of the joint command of the South Korean and US forces in Seoul.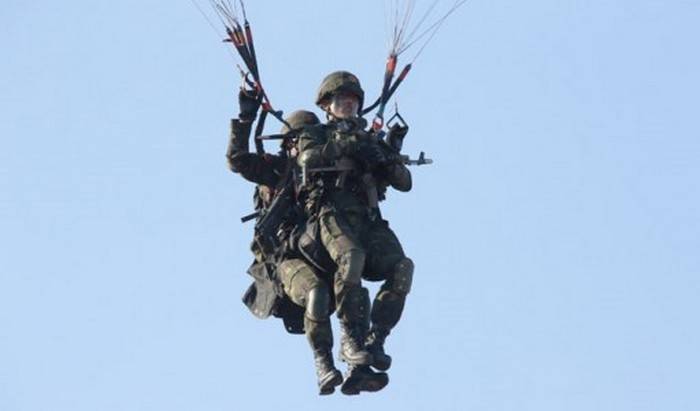 At the same time, the agency refers to unnamed representatives of the South Korean Ministry of Defense. The exercises, which took commandos from the Army, Navy and Air Forces of the DPRK, were held in mid-September. For them, the layout of the headquarters of the South Korean and US military in Seoul was built on the territory of the DPRK.
I believe that special operations forces master striking methods of penetration (with a limited resource) with limited resources, the glider flies at a low altitude and soundlessly. It could be useful for a surprise attack, sort of like a drone
- the agency cites the words of one of the sources.
The Agency clarifies that such exercises are held for the first time in the DPRK. Another source told the agency that after South Korea and the United States became aware of the DPRK's exercises, their military held a response exercise in September, during which the parties worked on the skills of intercepting low-flying enemy air attacks. These exercises were held in the area of ​​the city of Pochekhon north of Seoul, reports
Interfax-AVN
.