During the training of the Collective Rapid Reaction Forces (CRRF) of the states of the Collective Security Treaty Organization (CSTO) Interaction-2017, army, fighter, and assault training was held
aviation
Russian base "Erebuni" and the Armenian Air Force, reports
Interfax-AVN
Post press service of the Southern District.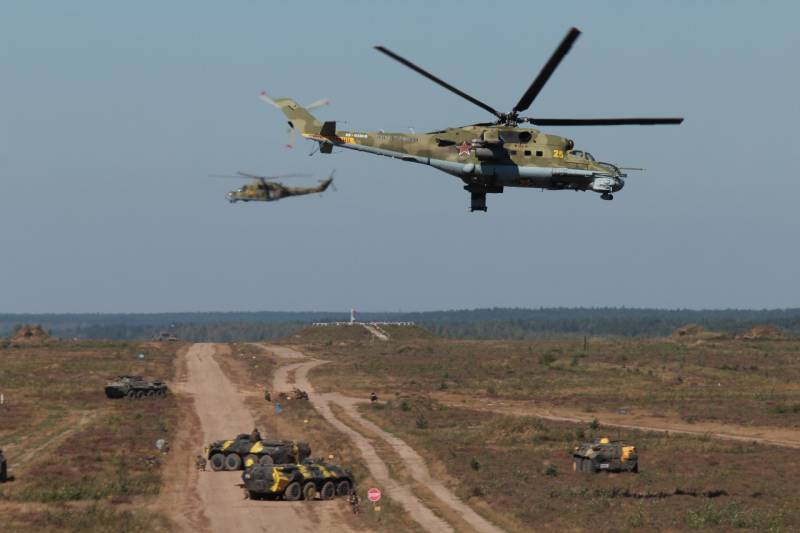 Archive photo
The events took place at the Baghramyan test sites of the Armenian Armed Forces and at the Alagyaz test site of the Russian Armed Forces.
More than 25 airplanes and helicopters from Armenia and Russia, including MiG-29 fighters, Su-25 attack aircraft, Mi-24P attack helicopters, and Mi-8MT transport helicopters,
says release.
It is reported that "during practical actions, the MIG-29 fighter unit worked out covering ground units in the course of performing tasks in mountainous areas and conducting air combat training at various altitudes during the day and at night."
The crews of the assault and army aviation of the Armenian Air Force and the Russian military unit of the Southern Military District "launched conditional missile and bombing attacks on ground targets and provided cover for the CSTO RRF corps from Armenia, Belarus, Kazakhstan, Kyrgyzstan, Russia and Tajikistan, participating in joint exercises at the Bagramyan test sites and Alagyaz, "told the press service.
The general management of the exercise is carried out by Colonel-General Alexander Dvornikov, commander of the Southern Military District, and the maneuvers will last until October October.