What is happening in our world today is so controversial that for many people this world becomes initially hostile. Hostile almost from the moment of birth. Yes, and the strangeness of this world begins for a person not even from birth, but from conception. He is unable to be born independently at the very moment when conceived! It is necessary to follow him. It is necessary to "feed" drugs. Yes, and the moment of birth must either stimulate or help the baby surgically.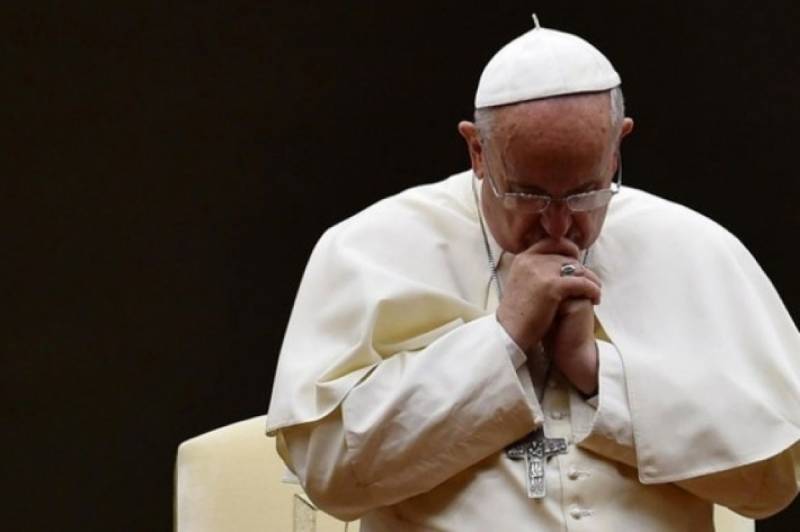 And such an inability to live for the majority becomes the norm in the future. What happens when electricity suddenly disappears in a big city? And if today someone will turn off the heating? Even the repair of a bridge on the road, on which a person is used to driving to work, becomes a tragedy for many. We build cities where life becomes uncomfortable. Where at least two categories of people are not needed. The cities are simply not designed for them. Children and old people. I sometimes think about a simple question: would I like my childhood to be like the childhood of my grandchildren? To the yard was a great playground for kids, but there was no park, basements, attics. So that I buy worms for fishing, and not dig them somewhere in the sawmill ...
But the worst thing that happened in the modern world is "unisex". We have become less and less even outwardly to be men and women. We are unisex! In the same jackets, jeans, boots. Even sometimes the same makeup. Job? And what is the difference between the work of women and men today? A woman walking along the avenue with a cigarette in her teeth is a big hit today? Rather, a man with flowers is a big hit.
Humanity is so arranged that it is very dependent on the opinion of the majority. And humanity depends on man! Not an abstract "average person", but from Man. No wonder we are called a flock. We are the ones that just need to graze. Graze the many shepherds. From the boy-instigators in the children's sandbox, to kings, emperors, presidents. Offensively? By no means. We ourselves have come up with an excellent formulation of this phenomenon. I'm a simple person! So, there is not simple!
There are people who manage a team by virtue of their position. How often do we talk about supervisors-boobies. There are people who become leaders in difficult circumstances. People who are initially able to take responsibility for themselves, but for various reasons are not able to become a leader. There are people who become leaders because of their genius. A genius is always pulled by a train of assistants who will translate his ideas into concrete products.
And there are people whose word can induce millions to act. Word! These are those who preach faith. Those who help a person to heal the soul. Those who give a person inner confidence in the correctness of their actions. There are few such people. But they remain with humanity even after their departure into another world.
Congenital curiosity sometimes plays with me not only bad, but good jokes. It happened this time. I, an Orthodox person. But the shepherd of another branch of Christianity is also interesting for me. I'm about the pope. It is interesting only because it belongs to the category of people who are able to manage millions with their own words.
Few know that the Pontifical Academy of Life exists in the Vatican. An organization that is called upon to respond promptly to changes in our life, to new ideas, new trends, as it is fashionable today to write. And this academy gathers enough serious theologians, scientists, philosophers within its walls.
5 and 6 in October, the XXIII General Assembly of the members of the Pontifical Academy of Life was held in the Vatican. Naturally, the pontiff expressed his opinion on the problems of our time. The main idea of ​​the speech of Pope Francis was the long-standing problem of the "middle sex". And, accordingly, all the resulting problems. "It is necessary to resist interpretations of gender differences on the part of those who want to destroy these differences."
From the point of view of the ordinary man in the street, which we are, everything is simple. God (nature) created us as we are. And our destiny is predetermined initially. The man "moves the progress", the woman keeps everything positive, to which the man "got". Nothing new can come up with. Any biologist will tell you that mutations in living organisms initially occur in males. And only after several generations, if the mutation is positive, female individuals appear with the same signs. But there is one "snag." We are people. Thinking beings.
Try today to "drive" a woman into the same framework of life, in which she was still a hundred years ago. I doubt that it will work out. Today, women occupy at least an equal position with men, and in some areas of life even more privileged. From here came, as it seems to me, all these ideas about the average field of a person. Ideas about the full "equality" of the sexes. In all.
Pope Francis speaks directly about the rejection of the relations between the sexes that existed until now. He demands to completely abandon "the forms of submission, which, unfortunately, women experienced during
stories
"If we go further, Francis proposes to destroy the existing world order." ... In the ethos of peoples, a new beginning should be designated, and an updated culture of identity and differences can do that. "
I understand that for many readers some psychological shock has come. We are accustomed to the fact that the church organization is conservative. Existing for centuries and having centuries-old traditions of faith. Then you should read the following quote from the pontiff:
"... thus, on the horizon of the history of this time stands the real cultural revolution. And the church should play its role first. In this perspective, it is necessary first of all to honestly recognize the shortcomings and delays."
Dad is a revolutionary? To some extent, yes. And this revolutionism is caused not so much by the personal attitude of Pope Francis to the problem, but by completely prosaic, but by the most important things for humanity. Sorry for a rough comparison, but the number of lambs of God in the flock of the pontiff decreases dramatically. No, faith is preserved, but physical carriers of this very faith are not added. The society is quiet, but with the constancy of the express train, is declining.
"... procreation between a man and a woman is the key to the global humanism of men and women, not a disadvantage. Our history will not be renewed if we give up this truth." "... because life is accepted as a gift, it transcends itself in the gift: by giving birth to it, we are reborn, living it, we are enriched. It is necessary to accept a challenge in the face of a threat to the continuation of human life, as if it were a matter of humiliating a woman and general welfare. "
For many years now, Western society has cultivated ideas of gender equality. Us Russians. often blamed for radicalism in this matter. Read the Western press about the unfortunate Chechen girls who are not allowed to get an education, about the obstacles for women in Central Russia that prevent them from entering certain universities. about the Russian army, where women can not serve in some positions. There are many such examples. Russia is a barbaric, wild country in the eyes of the average European or American.
But, as it turned out, our radicalism in matters of women's equality is true. Russian women are more likely protected by our traditions in their freedom than limited. Protected by tradition, not laws. Protected by exactly what the pontiff Francis calls for.
"Biological and psychological manipulation of gender differences, which is now provided for by biological and medical technologies, implies that they are a sphere of free choice (while it is not), this carries the risk of destroying the source of energy that fuels the union between man and woman making it creative and fruitful. "
In fact, Pope Francis stands for restricting freedom of choice! Against one of the fundamental freedoms of a "democratic society". Can you imagine what will begin in the "democratic" press? I think that there will be "experts" who in the Bible will find an excuse for the techniques and practices of changing the sex of a person. Only where it can lead humanity further? Can you imagine a family in 100 years? "Honey, let's be a man in even months, and I am on odd ... And we will take turns cloning the children" ...
Is it really not clear that a clone will always remain a clone! Nature created man bisexual not on a whim. This is a vital necessity. Two different organisms give birth to the third. Better, more adapted to life. The child absorbs the qualities of both parents. And moms and dads. In children, the continuation of humanity! We are eternal, while we have descendants.
But this is not all the revolutionary ideas of Pope Francis. Only the part that is most interesting. Honestly, I read the speech and marvel at his courage and mind. The pope calls to condemn "worship before the ego" "unlimited materialism" of the "union of economies and technologies"! It seems nothing terrible for "democracy". Scary on. This same admiration and materialism spread the idea of ​​"life as a resource that needs to be spent or discounted, depending on the priorities of power and profit"! This is a literal quote from the speech of the pontiff! Comrade Che welcomes comrade Fra!
And further more. The idea of ​​"well-being that supposedly automatically spreads with the expansion of the market" is accompanied by an increase in the "areas of poverty and conflict, abandonment and abandonment"!
Human society, "in which all this can only be bought and sold, bureaucratically verified and technically predisposed, is a society that has lost the meaning of life. It will not pass it on to its young children and does not recognize it in its elderly parents. That is why, almost without giving away to ourselves in this report, we are building cities, more and more hostile towards children, and communities, more and more unfriendly towards older people, from walls with no windows or doors; they are meant to protect, but in reality people are choking " .
I already wrote that I am not often interested in church affairs. Even ours, Russian. Like most Russians, I'm more likely a "near believer." Sometimes I go to church. But more often I am busy with my own problems and find a bunch of reasons not to do it. At the same time, I respect all religions and those for whom it is more important than for me.
Those thoughts and ideas that a person expressed, whose word is sacred to millions of Catholics, are really interesting. And the fact that they are expressed not at some closed "small party game", but at the General Assembly of the Pontifical Academy of Life, says that the church is beginning to return to secular life. It is impossible to be "because there is". The problems of modern man are a bit more complicated than those encountered by our ancestors. And the solution to these problems should be sought not only by scientists, politicians, journalists ... For the vast part of the world's population, the words of the shepherd remain important. The church must return to the thick of things. It is for the further development of mankind. To save humanity.