The soldiers of the border troops of the Russian Federation on the eve of the evening reported about the detention on the Russian-Ukrainian border of a man who introduced himself as a Ukrainian soldier. This man came to the Russian border in the Luhansk sector controlled by the Armed Forces of Ukraine.
RIA News
cites the message of the FSB department in the Voronezh region:
A person who introduced himself as a member of the armed forces of Ukraine has been detained.
The border department is checking to determine the circumstances of the violation of the state border by a citizen of Ukraine.
Less than a month ago, the Ukrainian border guard had already broken the Russian border at the Kursk border area. When crossing the border, he was dressed in the uniform of the Ukrainian State Border Service with insignia. When the command of the State Border Service of Ukraine found out about the incident, it reported that the Ukrainian soldier was in Russia by accident.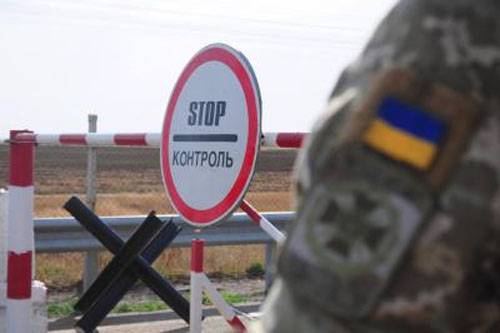 At the Kursk frontier site when checking documents, one soldier of the border troops of the Russian Federation was killed. This happened during an attempt to break through the border with two unknowns. Then one of the criminals was arrested, the other blew himself up.
Just a few days ago, two other Ukrainian citizens were detained on the territory of the Bryansk region, who introduced themselves as servicemen of the Sumy border detachment.