After lengthy negotiations, Argentina signed an intergovernmental agreement on the acquisition of 5 deducted from the composition
aviation
French Navy Dassault Super Etendard carrier-based fighter-bomber variant Super Etendard Modernisee (SEM), reports
bmpd
with reference to the resource www.defens-aero.com.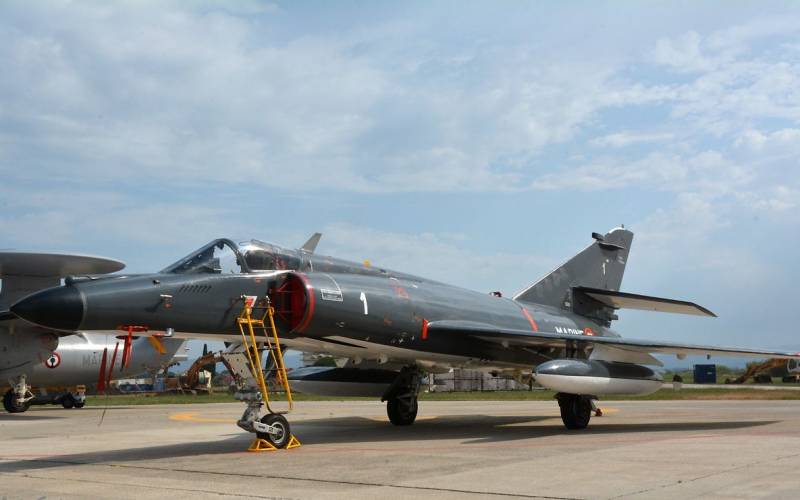 The first serial carrier-based fighter-bomber Dassault Super Etendard of the French Navy with a serial and tail number "1". The board made the first flight of the 24.11.1977 and was transferred to the French Navy 28.06.1978.
The contract value was 14,23 million euros, of which 12,55 million was actually for airplanes and spare parts, the rest - for re-entry and transportation.
All machines belong to the latest modification of the modernization of SEM5, according to which 35 aircraft from the 2006 th to 2012 year were modified.
"The acquired French aircraft entered service traditionally operating Super Etendard 2-th Marine Fighter Attack Squadron (2da Escuadrilla Aeronaval de Caza y Ataque) Argentine Naval Aviation Air Force Base Espora, which will at least partially restore the combat capability of the squadron," - said in a material.
According to the resource, at the beginning of the 2017 of the year, the 2 th naval fighter-assault squadron nominally continued to be 11 of Super Etendard aircraft, but none of them was in flight.
The French Navy received the 71 serial Super Etendard aircraft between 1978 and 1982. They were finally decommissioned in July 2016.