Once, I often thought about the uselessness of many of the knowledge that we were taught in school. Well, remember, every kind of astronomy, stamen pistil, benzene and such nonsense. Why the hell are they in my life? Do you remember the food chain? A crowd of beasts that eat each other without a twinge of conscience. And the one who ate more, he seems to be better organized. Above in this very chain is ...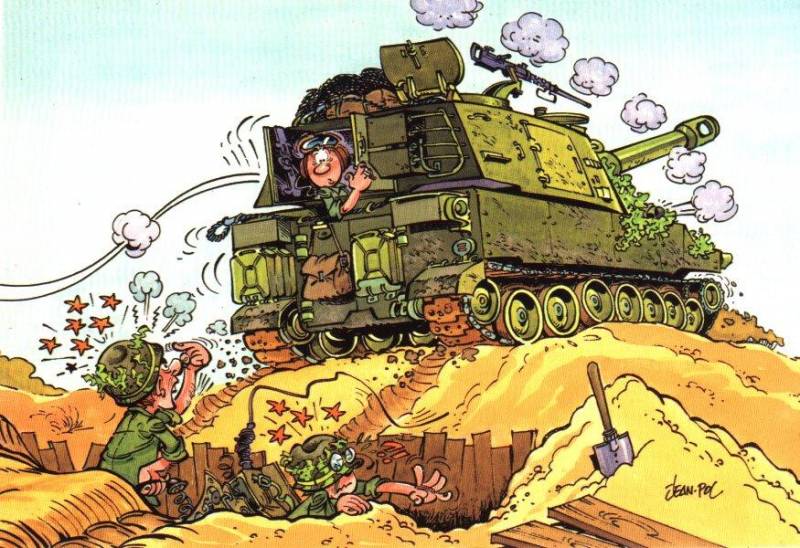 And how many questions did the water cycle cause in nature? Okay, the beast. But this is the basis of life. And there too. Can not sit or lie down. That, you understand, under the earth flows away, then in steam turns. She wanted to fly. And then in the ice ... A sort of ersatz stone. The nature is sometimes so strange, even cry, even laugh ...
But, on the other hand, nature creates! Maybe there is nothing to do, and maybe, specifically, to later laugh. She created us. How much joy we brought her. In the sense of interest. For all
history
our "development". She was a fool, she thought that we would turn into an ideal. Develop and transform. By the way, at the first stage it was like that. While we were improving our body. Remember, wool dropped. From the tail refused. Finger there on the hand to the side grew. To grab a little more and keep tight. But when it came to the brain ... Mother Nature broke off here. Okay, the spinal cord. There is all nonsense. But with the head ...
I thought so. Well, that knowledge is superfluous. But it turned out, it is not very well-functioning brain. This is not about you, reader, this is about myself. Creatively it is necessary to approach the laws of nature! Creatively!
Have you ever thought about the sources of inexhaustible stocks of military equipment and weapons of the Ukrainian army? How many years have he been "fighting", how much of this very technique has been sold on the black market to all Arabs and Africans, how much has passed to the Republicans for a bottle of vodka, but it does not end there. Everyone who used to be Soviet ends, but not in Ukraine.
No, today we know that this water cycle is to blame in nature. In smart minds, he turned into a circulation of scrap metal. Well, why would any Lithuanians, Bulgarians, Poles and other "former" old Soviet vehicles? Place takes. Recycle expensive. Yes, and sorry. She's worth any money. And Square this technique even if cheap, but sells. And buys. And to her more and all sorts of ammunition. They are from old age and can explode. And so, well, the projectile exploded on the Ukrainian proving ground during the exercise. So what? The human factor has crippled or killed a person. Ukrainians. Not a Pole.
The senior comrades of those who are comrades of the current Kiev authorities, have long been "cut through" this scheme. Only here can not be used. Do not think that they feel sorry for the Ukrainians. Or own scrap metal. No pity. On the contrary, I really want to sell. Even tried to sell. Well, you remember these stories about armored vehicles and other Western "tricks". Humvee, again.
But that's not passed. Ukrainian guys can not ride on scrap metal. Breaks, you see. Or in a ditch for some reason goes on a straight road. And this is anti-advertising to senior comrades of younger comrades who are comrades of the Kiev authorities. Any Arab non-comrades of senior comrades will not buy these same "Humvees" and so on. Here is a paradox. You can say higher mathematics. It is necessary to sell, and the buyer ...
I remembered a conversation here. Overheard, sinful deed, on the street. One man congratulated the other with the fact that his own wife bought a new foreign car. The second was very surprised. I have something to do with it. Your wife is yours. And the first is so mischievously, they say, tomorrow my car will go to your house to visit ...
Why remembered? And to the fact that the elders found a way out! And also "through the wife". Well, Ukrainian soldiers are not ready to use European and American military equipment and what? Learning is necessary! A technique can be delivered and the "old scheme". Older comrades supply younger comrades. Younger comrades Ukrainian comrades. And the Ukrainian comrades are not comrades. Unless of course they do not kill themselves and their equipment.
I, of course, not a businessman. But even I see such a simple scheme. Want an example? By the work of this very scheme. Yes please. "The Latvian Ministry of Defense has received 47 self-propelled artillery mounts M109 produced by General Motors from Austria." Moreover, the same ministry reported that the cost of the contract for the supply of these ACS amounted to 6 million euros! I am here on the price lists climbed. Like, I want to buy ACS. Normal installation is well worth it. Only one!
And I also looked at the buyer army. I mean, the size of this very army. 5310 people! And what about the ground forces? As many as four battalions, combined into a brigade. 1250 people! Three modern
tank
T-55. From Poland. And any armored vehicles as much as 250 units! Here's how to hit so hit ... And then these same self-propelled guns ...
Not just any era of the first world war system. Most modern! One name is worth it. М109А5Ое! The Americans themselves are armed with a little better. M109A6 Paladin. Only one tsiferka difference. The truth is not already available this installation for years 15. In 2003, the latter were compiled.
It is clear that now some irresponsible readers have thought about the stupidity of the Balts. You yourself. They are Europeans. Checked everything. High-quality equipment! At the beginning of the 90-i was in service with the British corps! This is not just some part. This is part of the operational and strategic alliance of NATO! North group! Then these howitzers bought the Austrians. In 1993-94. In 1998-2007, they were modernized at the Klagenfurt plant.
But most importantly, they were in storage all the time. And they are! And the British. And the Austrians. And now. At the base in Adazhi hidden. Do you know why? You, dear readers are to blame! Yes, yes, it is you! In the sense of us. I also participated in this heinous business.
Remember your mocking laughter over the parade of the Latvian army? Well, the one who demonstrated? .. It's a shame. We should have been frightened. And the local population is inspired. And we portrayed horses. 100-million herd bellow. Or more?
In short, I will prepare you for the future scare. Himself already ready. So, 18 in November, on a significant day of my personal birthday, well, one more minor holiday, Independence Day of Latvia, howitzers will participate in the display of military equipment! I personally have already decided not to watch the video. I'll leave for later. Moreover, it is doubtful that these cars go. Will bring on trailers. Put on the square and everything. Terrible!
I understand that some particularly brave readers are not afraid. Or they pretended they weren't scared. Need to finish! We must be ready ... The enemy is arming and can capture the entire northwestern region of Russia! I finish!
Do you think that these most self-propelled howitzers are all that? In vain. Howitzers will only cause damage, but the offensive will provide ... British armored personnel carriers! The technique is also time tested. Released back in 70-ies of the last century. Latvia does not buy all sorts of rubbish there, which is still in the running-in stage! 123 machines for 250 million euros! So far, however, only 47 received. The British do not have time to repair, in the sense of modernizing, the Bronics. Now I'm sure that, except for me, everyone else was scared. So much weapons!
Here is such a circulation of scrap metal in nature. 30 years ago created a technique. Probably good for the time. But time is ticking. Scientists are working. Armament is improving. And the old "goes" to where they are unlikely to use. Then further. Where there is no use for sure. And then ... go to Ukraine.
Strange, yes? And in my opinion, there is nothing strange. Just business. Goods, even stale, should be sold. Otherwise, losses, damages and losses again. For a Westerner, this is death like. Money account love!
But then the question arises about the western origin of the Balts. They everywhere shout about belonging to the Western world. Have they not yet learned to count their own money? Why spend millions on the purchase of outright trash? It can not be that the governments of these countries are so concerned about the preservation of the Kiev regime. Each donkey, no matter how we want another, wears his ears. On others, he frankly does not care. Sell ​​this stuff at the same price for which they bought, will not work. Even to Ukraine. What then?
It seems to me that Riga is replaying itself. It is clear that Trump's words about bringing the finances of the NATO bloc to the established norms were not just said. No matter how Europeans want to preserve the status quo, 2% of GDP will have to be spent on armaments. At least since that time, the American president has not made any mistakes in matters of business. Americans really see a change in the country's economy. Changes for the better.
Latvia is simply running ahead of the engine. What for? I think, then, in the event of a change in the distribution of forces in Europe, a shift in the focus of American aid to Poland to snatch a piece better. For loyalty and dedication.