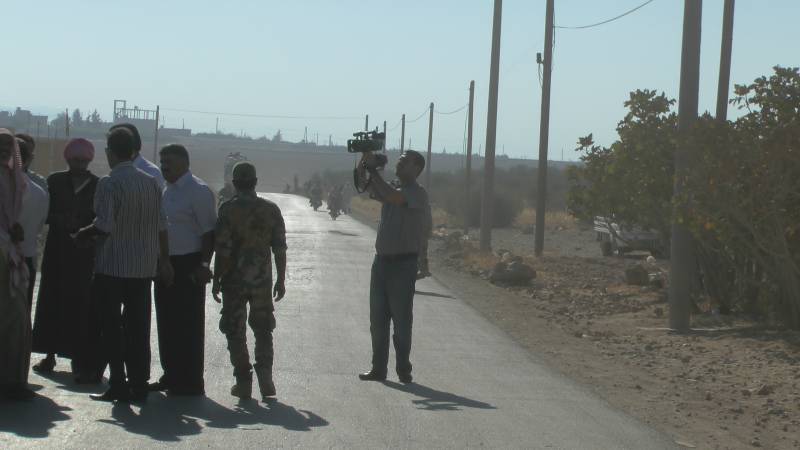 The fighting in the Deir ez-Zor area is coming to a logical conclusion. Government forces, having taken Al-Mayadin (a stronghold of terrorists in the Syrian province) into the ring, successfully liberate the city from extremists.
Residents of eastern Syria, who were released from IGILovsky captivity, say that the militants are completely demoralized - there are massive cases of desertion. According to the local population, on the eve (literally within a few hours), 45 Islamic radicals left the Al-Qasr area, dressed in civilian clothes. Beykhas - a resident of the city of Deir Ez-Zor, previously freed from terrorists, said that among the igilovtsev there are many people who are simply mastered by fear.
Another equally important reason is the lack of resources for the conduct of hostilities among extremists. One of the urgent problems remains the lack of ammunition: often the attempts of terrorists to attack government troops pass without fire support, which entails heavy casualties on their part.
However, the main reason why ordinary igilovtsy mixed with civilians and flee from the war zone, was the disappointment caused primarily by the betrayal of their mentors. According to Beykhas, recently the situation has reached the point that field commanders of bandit groups ordered to get rid of wounded militants. For example, this decision was made by the deputy commander of the Mukhadzhirin battalion, Abu Abbas. The other day the terrorist ordered to eliminate in the unit all subordinates who need long-term treatment.
It is noteworthy that in more than six years, when Beykhas could have been killed and maimed at any moment, he saw everything, but he did not recall that some militants would massacre other militants en masse. However, such a death agony of ISIS can only say that the fight against terrorism in Syria is coming to an end.